Criminal Investigation of Lost Next-Generation iPhone Spurred by Apple Requests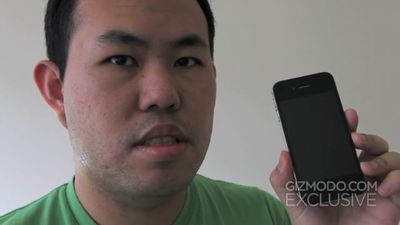 The Silicon Valley / San Jose Business Journal reports
that the
criminal investigation
of the circumstances surrounding the disappearance of a next-generation iPhone last month and subsequent
purchase
of the device by
Gizmodo
was spurred by requests from the Apple engineer who lost the iPhone and outside legal counsel for the company.
Wagstaffe said that an outside counsel for Apple, along with Apple engineer Powell, called the District Attorney's office on Wednesday or Thursday of last week to report a theft had occurred and they wanted it investigated. The District Attorney's office then referred them to the Rapid Enforcement and Allied Computer Team, or REACT, a multi-jurisdictional, high-tech crime task force that operates under the Santa Clara County District Attorney's office.
As news of the criminal investigation spread, speculation and disagreement regarding what role if any Apple played in initiating the investigation has arisen in a number of venues. While Apple would have to actively pursue any civil charges related to the incident, some observers wondered whether Apple was pressing the examination of possible criminal charges or if law enforcement was working on its own after having been notified of the loss or theft of the iPhone.
The police have identified and spoken to the person who took the iPhone from the Redwood City, California bar where it was left by the Apple engineer, although officials have refused to say whether that same unidentified person is the same individual who sold it to Gizmodo for $5000. No charges have yet been filed in the investigation, which remains on hold as questions regarding the legality of the search and seizure at Gizmodo editor Jason Chen's residence are being considered.