EFF Believes Search and Seizure of Gizmodo Editor's Computers Was Illegal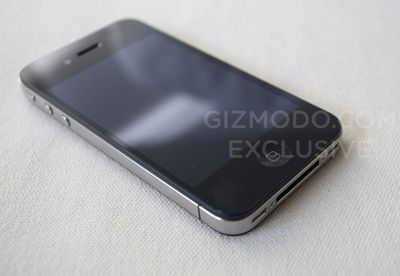 Leaked images
of next generation iPhone
LaptopMag
spoke with
the Electronic Frontier Foundation's
Civil Liberties Director Jennifer Granick who believes that the
search and seizure
of Jason Chen's computer equipment violated both state and federal laws. Chen's equipment was seized by law enforcement officials surrounding an investigation of the
lost next generation iPhone
that had been leaked.
"There are both federal and state laws here in California that protect reporters and journalists from search and seizure for their news gathering activities. The federal law is the Privacy Protection Act and the state law is a provision of the penal code and evidence code. It appears that both of those laws may be being violated by this search and seizure."
While some have suggested that this may not apply if they were investigating Gizmodo for criminal activity, the EFF says it doesn't matter and the shield laws apply anyway.
But even if they are saying it was unlawful, the statute appears to say it doesn't matter. The crime that you're investigating cannot be receipt of that information or materials.
Based on a report by TechCrunch, it appears the San Mateo County District Attorney's Office is acknowledging that the shield protection laws may still be valid. The investigation has reported to have come to a pause as they reevaluate whether or not those shield laws do apply in this situation.