Legality of Gizmodo's Next-Generation iPhone Acquisition Examined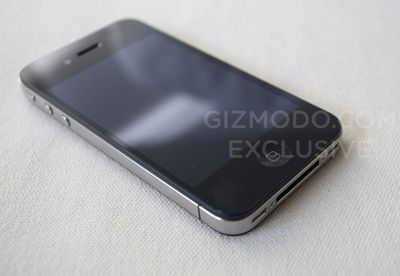 A
DailyFinance article
discussing the legality of
Gizmodo
's acquisition of a
next-generation iPhone
left in a bar last month has been receiving a bit of attention today. The report outlines the series of events that led to
Gizmodo
receiving the device and examines whether its possession of the iPhone constituted a violation worthy of either criminal charges of possession of stolen property or civil charges regarding misappropriation of trade secrets.
At heart is the question of whether the person who found the phone made "reasonable and just efforts to find the owner and to restore the property to him," as required by the California penal code.
The report notes that while Gizmodo claims that the iPhone's finder apparently "asked around" at the bar on the night the device was left behind and attempted to call several Apple support numbers the following day to no avail, the person failed to take several basic steps to reunite the device with its owner.
What he never did, however, was notify anyone who worked at the bar, according to its owner, Volcker Staudt. That would have been the simplest way to get the phone back to the Apple employee who lost it, who "called constantly trying to retrieve it" in the days afterward, recalls Volcker. "The guy was pretty hectic about it."
Nor did the finder report it to the Redwood City Police Department, says Sgt. Dan Mulholland.
The question becomes whether Gizmodo, which paid $5,000 for the device, had an obligation to verify whether the seller was in legal possession of the device. Nick Denton of Gawker Media, Gizmodo's parent company, claims that the authenticity of the device was in question until they had purchased and disassembled it, and notes that they intended to return the device to Apple if it was verified to be an Apple product.
It remains to be seen whether Apple will take any further action beyond requesting the return of the device, whether it be in the form of legal action or other means such as restriction of invitations to Apple media events. Apple has remained silent on the issue despite multiple media requests from a number of sources, and company officials were not questioned about it by analysts during the Q&A portion of yesterday's earnings conference call.