iPhone OS 4.0 to Bring Expose-like Multitasking?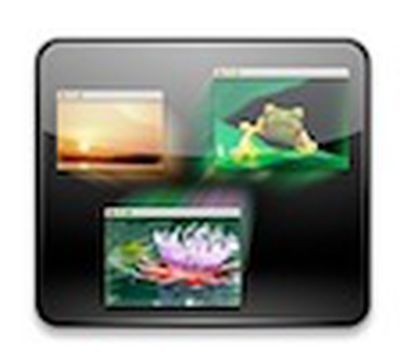 AppleInsider offers some details on multitasking in iPhone OS 4.0, which would allow users greater ability to run multiple apps at a time and easily switch between them. According to the report, multitasking on iPhone OS 4.0 will utilize an interface similar to the Expos function found in Mac OS X.
Those familiar with the design of iPhone 4.0 said that the user interface will resemble Apple's desktop Expose feature, in that a key combination -- reportedly hitting the Home button twice -- will trigger an expose-like interface that brings up a series of icons representing the currently running apps, allowing users to quickly select the one they want to switch to directly. When a selection is made, the iPhone OS zooms out of the Expose task manager and transitions to that app.
While Apple currently offers limited multitasking for apps that ship with the iPhone operating system, it has yet to implement true multitasking for all applications despite it being one of the highest profile requests from users. Apple developed a workaround with Push Notifications, launched last June, which allow applications that are not currently running to serve alerts to users via a remote server.
Talk of true multitasking in iPhone OS 4.0 surfaced in the weeks leading up to the iPad media event in late January as some observers expected the updated operating system to be demoed there. Additional claims arrived earlier this month, and Daring Fireball's John Gruber also hinted earlier this week at the capability for iPhone OS 4.0.
Today's report also notes two other features that have reportedly been observed in iPhone OS 4.0: a "global mailbox view" and the ability to place individual contacts to the device's home screen. Neither of these advancements are a particular surprise, however, as Apple CEO Steve Jobs himself recently claimed that a universal inbox is under development, and a patent application published in January revealed Apple's interest in adding contacts to the home screen.