iPhone OS to Gain Universal Inbox for Mail?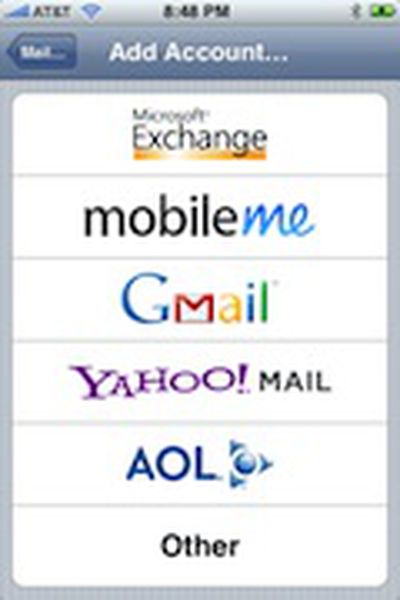 The flood of terse emails from Apple CEO Steve Jobs continues (via TUAW), this time responding from his iPad with a simple "Yep" to a question from a user about whether the iPhone's Mail functionality will gain a "universal mailbox" as found in Mail on Mac OS X.
Anyway, I just have one question for you: will iPhone ever have a universal mailbox just like Mail has on my Mac? It would be so much easier and efficient.
iPhone users with multiple email accounts on their devices currently must manually navigate between accounts to check for messages in each one, whereas Mail on Mac OS X presents a single Inbox with messages from all accounts displayed in a single window. Jobs' reply suggest that such Mac OS X-like Mail functionality is planned for the iPhone, although it is unknown when the change might be implemented.
Apple is widely expected to introduce new iPhone models, and presumably an updated "iPhone OS 4.0", sometime in the June or July timeframe if past releases can be trusted as an indication.
Also mentioned in TUAW's report are brief emails from Jobs arguing for iPhoto over Google's Picasa for photo management and noting that users will be able to move documents onto the iPad.