Intel Debuts Xeon 5600 Series Processors Appropriate for Mac Pro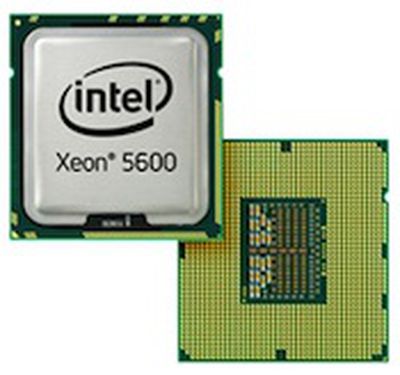 Intel today announced the launch of its new Xeon 5600 series processors, bringing to market a number of new four-core and six-core processors that Apple could choose to utilize in an update to its Mac Pro line. The company also introduced its Core i7-980x processor, a high-end consumer-focused relative of the new Xeon chips.
These are also the first server and workstation chips based on the groundbreaking, new Intel 32nm logic technology, which uses Intel's second-generation high-k metal gate transistors to increase speed and decrease energy consumption. The Intel Xeon Processor 5600 series supports up to six cores per processor and delivers up to 60 percent greater performance than the 45nm Intel Xeon processor 5500 series.
Intel Xeon 5500 series processors are currently used in Apple's 8-core Mac Pro introduced last year. Using new six-core Xeon processors in a dual-processor configuration, Apple could now offer up to a 12-core Mac Pro running at base speeds of up to 2.93 GHz if it chose to remain within the thermal constraints of its existing dual-processor Mac Pros or up to 3.33 GHz if it was able to offer sufficient cooling for the increased heat load.
An update to the Mac Pro line is widely expected and earlier rumors had suggested that Apple might introduce Mac Pros today alongside Intel's announcement, but that does not appear to be the case. Apple has in the past even introduced new models using unannounced Intel processors, with last year's Mac Pro refresh utilizing 5500 series Nehalem processors coming a full three weeks before Intel officially announced the line.