New Hexacore Mac Pros Next Tuesday?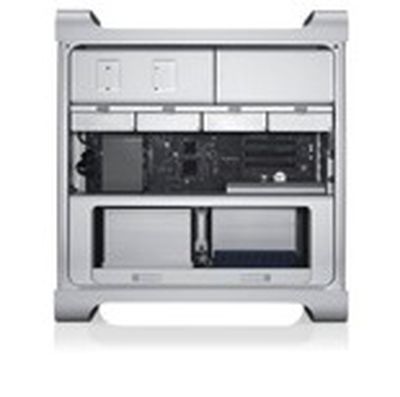 ZDNet reports that it has received information from tipsters claiming that Apple will release new Mac Pro models next Tuesday, adding a hexacore Core i7-based model to its lineup.
I'm getting tips in from sources who claim that Apple is set to revamp its high-end Mac Pro line, adding a 'hexacore' Core i7-980x model to the line up.
All information points to this happening next Tuesday, March 16th.
Some confusion has arisen over what chips Apple will use in its next-generation Mac Pro. Hardmac has been keeping a close eye on Mac Pro developments, and has been talking up Intel's hexacore Core i7-980X as the next chip for the Mac Pro as cited in today's ZDNet report. That processor is reportedly scheduled to be launched next Tuesday, coinciding with rumors of Apple's Mac Pro refresh.
Apple, however, has typically used server-branded Xeon chips in its Mac Pro line, and Intel is also expected to debut a number of new Xeon 5600-series chips on that day. In particular, the Xeon X5680 rumored for release on Tuesday is very similar in many respects to the Core i7-980X and could also be a candidate for inclusion in the Mac Pro.