iPad Submitted to Federal Communications Commission for Approval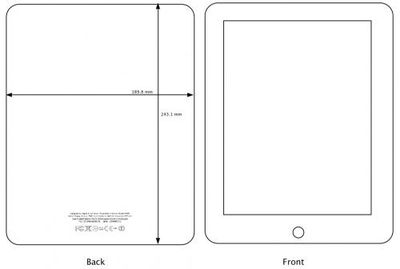 Engadget notes
that a pair of filings for the iPad have appeared in the U.S. Federal Communications Commission's online database, showing the Wi-Fi (
Model A1219
) and Wi-Fi + 3G (
Model A1337
) versions of the device.
Apple, of course, has a track record of timing its FCC filings perfectly so that virtually nothing is revealed before Cupertino wants it to be, and frankly, you're not going to get much here that you didn't already know -- the photographs (both external and internal) and the user manual are both still under confidentiality. Both units were tested for WiFi 802.11a/b/g/n and Bluetooth, while one -- model number A1337 -- adds in GSM 850 / 1900 and UMTS 850 / 1900, so it appears that Apple has bundled all of its 3G and non-3G models into just two filings regardless of storage capacity.
Both filings are accompanied by requests for 180 days of confidentiality on such exhibits as external and internal photos and user manuals. The reports otherwise offer little information of interest to most observers, serving to share results of radiation emission testing as required by the FCC.