Apple Developing Full Multi-Touch Macs... for 2010?
Pipar Jaffray's Gene Munster claims that Apple is working on keyboard-less "full multi-touch Macs". According to the analyst, Apple "is already testing full multi-touch Macs, but the software requirements will likely lead to a launch timeframe of 2010", as reported by Appleinsider.
Munster expects Apple to advance their technology to include "complete MacBook touch with touchscreen keypad features".
Many of these concepts have already been publicly revealed through a series of patent applications from Apple. The most promising detailed advanced multi-touch processing, allowing the user to use a variety of natural gestures. More recently, patent drawings have revealed that Apple has already designed Mac OS X control panel software to customize these gestures: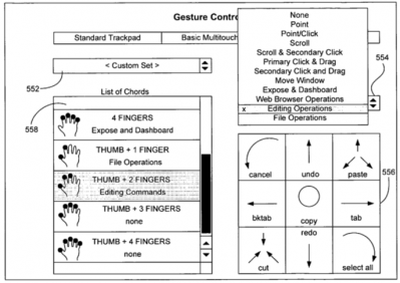 So, it's clear that Apple is working on these products, though Munster claims to have specific knowledge from "component suppliers" confirming ongoing testing.
MacRumors does not participate in April Fools news stories. All stories posted today are real.