Orange Announces iPhone France and Unlocking Options [Launch Photos]
Orange announced pricing for the iPhone in France today.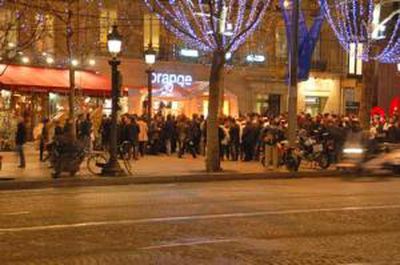 Launch photos from Mac4ever
Orange will be selling the iPhone for 399 euro along with one of four plans with prices ranging from 49 euros to 119 euros per month. All plans include unlimited internet and visual voicemail.
Customers who don't wish to subscribe to those particular plans can instead pay 549 euro and use another Orange plan. Finally for 649 euro, customers can purchase an iPhone with no required contract or obligation to Orange. The iPhone itself, however, will still need to be unlocked. With all options (399, 549, 649 euro), any customer may unlock the iPhone for an addition 100 euro during the first six months. After six months, the iPhone may be unlocked for free in accordance with French law.