Covered Banner at WWDC in Moscone West
On the second floor of Moscone West, there appears to be at least one banner that's shrouded in black cloth: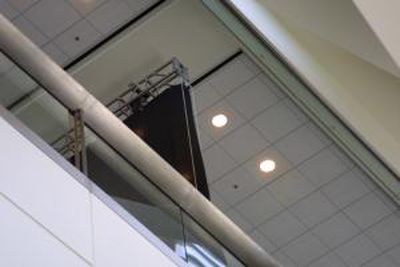 No one is allowed above the first floor of Moscone West until the keynote, so no closer shots could be taken.
Meanwhile, a photo of the "loot" they are giving away at WWDC primarily shows a T-shirt that reads "Power to the programmers."
WWDC kicks off on Monday, June 11th at 10am Pacific. We will be providing live converage at MacRumorsLive. SMS and "spoiler free" coverage also available.
Update: More covered banners can be seen in this photo