Apple's After Thanksgiving Sale 2006 [Updated, Confirmed]
Today (November 24th 2006), Apple is holding their annual Day After Thanksgiving sale (U.S. and Canada only) which is a one day event. What's notable about this event is that Apple rarely discounts their products, normally strictly following their manufactuer suggested retail prices. That being said, once sales tax and/or shipping costs and factored in, individual customers may still do better when purchasing from other online retailers.
Like last year, Apple will only be offering savings on specific products. A list of the discounts are presently detailed on Apple's online store.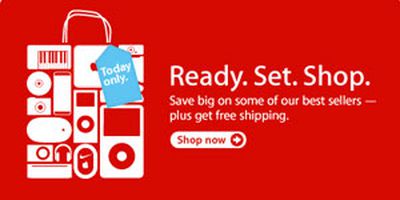 Advertised Savings
iPod nano: Save $11-$21
iPod: Save $21-31
iPod Hi-Fi: Save $51
MacBook: Save $101
iMac: Save $101
There are additional savings on a number of iPod and Mac accessories and software. Discounts are also available at Retail Apple stores. User experiences trying to combine these sales with existing discounts have been variable.