In macOS Ventura, Apple added some notable new functionality to its stock Mail app. This article explains how to use the new Scheduled Send feature.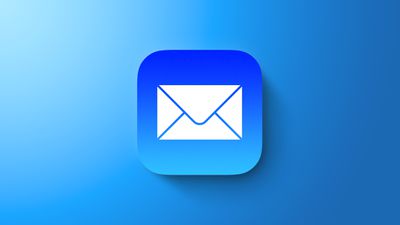 In previous versions of macOS, Apple Mail has lacked certain features that have become almost basic functions of rival mail client apps, but with the release of Ventura, Apple has finally added long-awaited functions like Remind Me and Scheduled Send.
Scheduled Send does just what you'd expect – it allows you to compose messages in Mail and schedule them to be sent at a set time and date in the future. The feature's availability means you can type up emails in advance when you have spare time, even if you don't intend to send them immediately.
Scheduling an email to be sent at a later time is easy. The following steps show you how it's done.
In the Mail app interface, click the Compose new message button and enter your intended recipients, add a subject title, then compose your email.
When you're done, click the downward chevron next to the Send icon.
From the dropdown, select from Send Now, Send Tonight/Tomorrow, and Send Later....


Clicking the last option will bring up a clock and calendar for you to set a specific time and date. Once you've done that, click Schedule.

That's all there is to it – your email will leave your sent box at the scheduled time. Did you know that Apple Mail can also undo a sent email? Check out our dedicated how-to article to learn how it works.