With the release of macOS Ventura, Apple updated its stock Mail app with several long-awaited features, including the ability to retrieve emails sent in error. This article explains how to use the new Undo Send Email feature.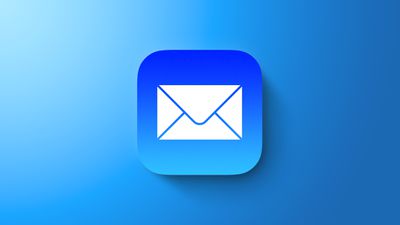 If you use Apple's Mail app for your email correspondence and you have macOS 13.0 or later installed on your Mac, keep in mind the Undo Send feature.
Put simply, if for some reason you regret sending a message immediately after you have pressed Send, you can now unsend the email so that it doesn't arrive at its destination, but only as long as you act quickly.
Next time you send an email, an Undo Send option will briefly appear at the bottom of the sidebar (if you don't have the sidebar showing, select View -> Show Sidebar in the menu bar).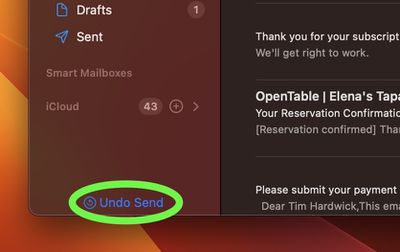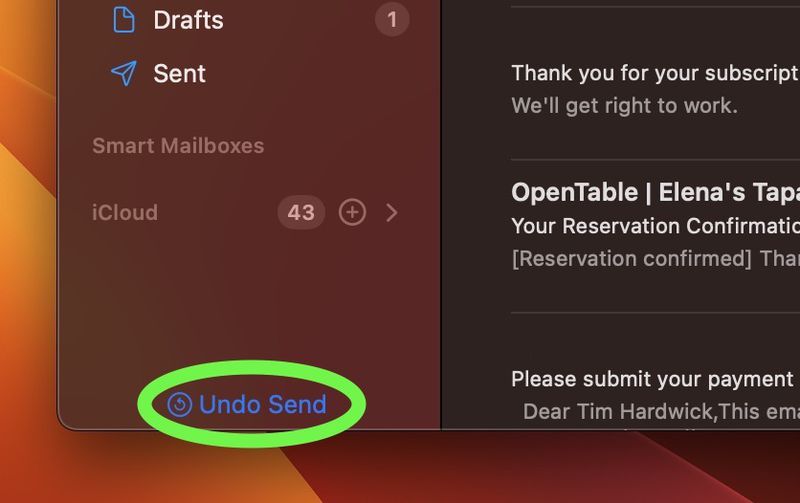 If you sent the email in error, by default you have 10 seconds to click it before the option disappears, after which the message cannot be unsent. However, the interval can also be set to 20 or 30 seconds or turned off entirely for immediate sending. Here's how.
With the Mail app open, select Mail -> Settings... from the menu bar.
Select the Composing tab in the settings window.
Under "Sending:" click the dropdown menu next to "Undo send delay:" and select from the following options: Off, 10 Seconds, 20 Seconds, and 30 Seconds.
Close the Settings window to save your changes.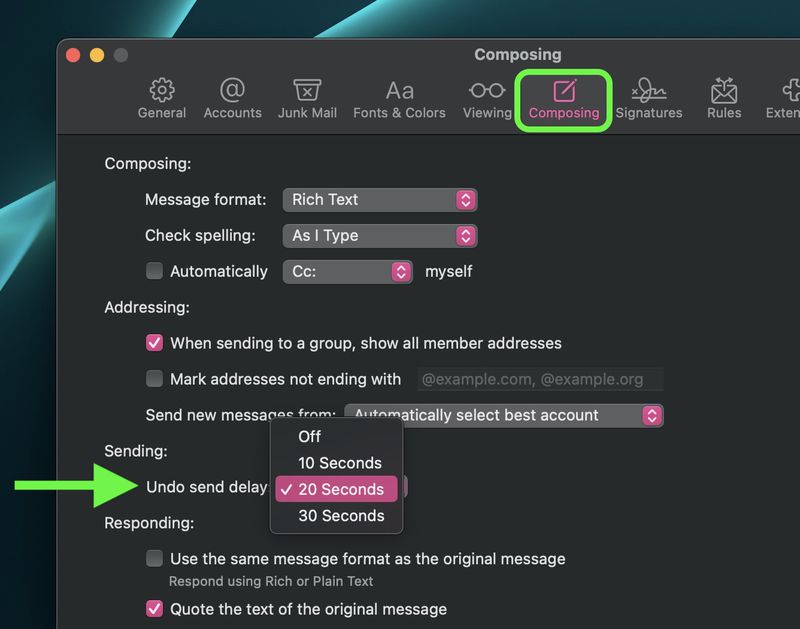 The Undo send delay option that you selected will come into effect immediately.