Apple's iMessage is one of the most popular messaging platforms, and Apple continues to improve it with new features, hoping that it will keep people using its devices. However, there may be times when you want to disable iMessage. This article tells you how.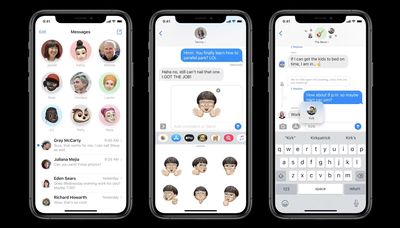 There are genuine reasons why you might want to disable iMessage. Turning off iMessage is usually the first thing to do if you're having problems with sending or receiving the blue chat bubbles. Turning it off then on again can sometimes kick the service into action.
Or you may have switched to Android, in which case you won't want iMessages to be sent to your number only to get lost in the mobile ether. You may even need to turn off iMessage because you aren't receiving SMS or text messages someone sends you from an iPhone. If you're leaving iMessage for good, you'll also need to deregister your phone number with Apple. Keep reading to learn how.
Launch the Settings app on your ‌iPhone‌.
Scroll down and tap Messages.
Toggle off the switch next to iMessage (it may take a few seconds to disable).

If you're switching away from ‌iPhone‌, you should deregister your phone number with Apple. You can do this by visiting selfsolve.apple.com/deregister-imessage. Enter your number and confirm that you want to deregister using the confirmation code Apple sends you over SMS, then select Submit. After you've done that, your phone number will no longer be associated with iMessage.