Apple entered the translation game in iOS 14 with native Safari browser translation and a dedicated translation app. Now, in iOS 15 and iPadOS 15, translation has gone systemwide, which means you can take advantage of Apple's new Live Text feature to translate other languages that appear in your photos.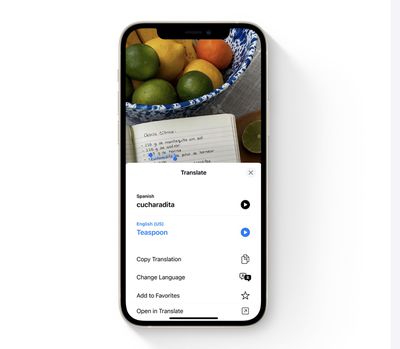 The following steps show you how it's done in the Photos app. Note that by using largely the same procedure as described below, you can also translate text whenever it appears in the viewfinders of Apple's stock Camera app.

Launch the Photos app on an iPhone or iPad running iOS 15, then select a photo in your library that contains text in a language that you want to translate.
Tap the text capture icon that appears in the lower right corner of the picture.
Now tap a portion of the captured text and drag the selection tool to highlight the words that you want to translate.
Tap the rightmost arrow in the popup menu to reveal more options.


Tap the revealed Translate option in the popup menu.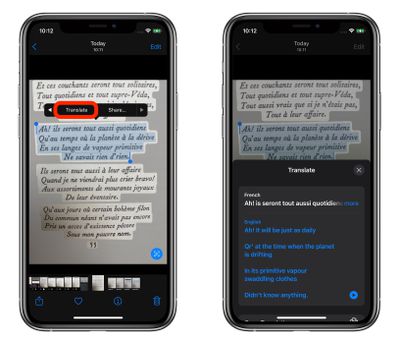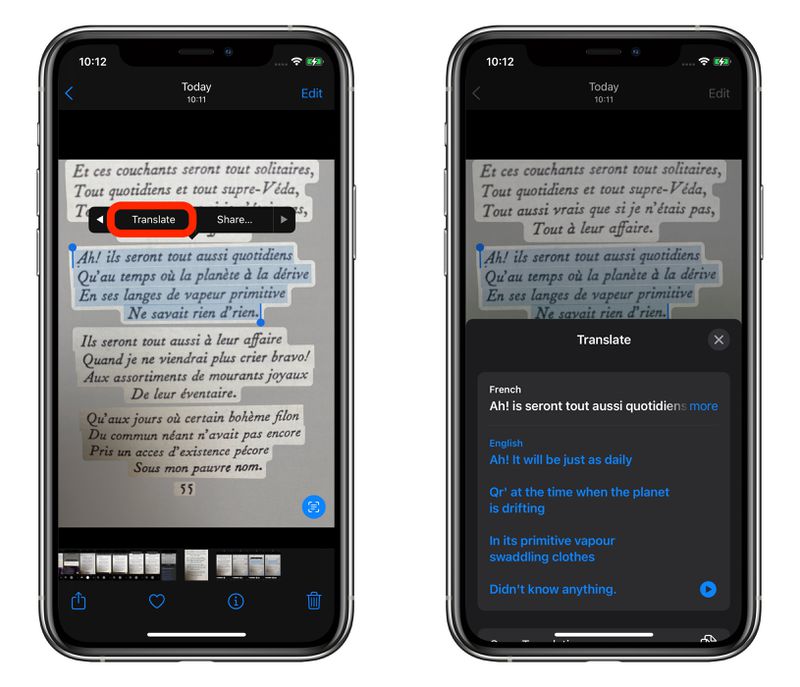 A card will scroll up from the bottom of the screen showing the translation below the selected text. You can also choose to copy the translation in the Actions menu that appears below that for pasting elsewhere, change the translation to another language, and hear the translation spoken out loud.