Apple's new Focus feature in iOS 15 lets you set up your device to help you be in the moment and zone in on a single thing. Focus does this by filtering notifications based on what you're doing, and you can customize Focus modes for specific scenarios.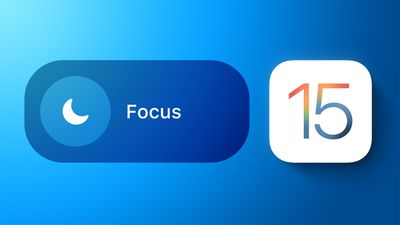 You can activate a Focus on your iPhone when you want to reduce distractions and spotlight your attention on something, but you can also schedule Focus modes to activate at certain times of the day, like during work hours or when you're winding down for bed.
You can also set a Focus to automatically turn on when you're in a specific location, like at work, or when you open a particular app, like Books or the TV app. The steps below show you how it's done.
Launch the Settings app on your ‌iPhone‌, then tap Focus.
Select the Focus mode that you want to schedule.


Under "Turn On Automatically," tap Add Schedule or Automation.
Select Time, Location, or App, depending on your use case.
If you selected Time, set the duration using the From and To selectors and the days on which you want the Focus to come on. If you selected Location, search or enter an address using the input field, then tap Done. If you selected App, tap the apps in the list that you want the Focus to activate for, then tap Done.

That's all there is to it. Once you've scheduled a Focus or set up an automation, you can find it listed in Settings -> Focus under "Turn On Automatically," where you can enable/disable it, or delete it completely.