In March 2023, Apple made changes to the Up Next section of its Podcasts app for iPhone and iPad, including adding the ability to remove episodes from the queue. Keep reading to learn what's different and how to access the new features.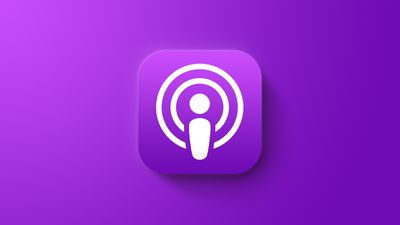 In iOS 16.4 and iPadOS 16.4, Apple improved the way the Up Next queue works in the Podcasts app, by including episodes you may have saved to your Library and episodes that you play from shows you do not follow.
For example, when you play an episode of a show before deciding to follow it, that episode will now remain in Up Next until you finish it, mark it as played, or remove it.
New episodes from followed shows and recently saved episodes will appear at the top of the Up Next queue, while episodes that you have started and older saved episodes will appear toward the end. Meanwhile the latest episodes from recently followed shows appear at the start of Up Next. Also, episodes categorized with a "bonus" episode type now appear in Up Next.

Removing Podcast Episodes From Up the Next Queue
To remove an episode from your Up Next queue:
In the Podcasts app's Listen Now tab, tap See All alongside "Up Next" to reveal the full queue.
Long press on the episode that you want to remove from the queue.
Tap Remove from Up Next in the dropdown menu.

That's all there is to it. Alternatively, you can swipe left on an episode to reveal a grey Remove from Up Next button, which does the same thing.
Bonus tip: It's now also possible to view how many unplayed episodes are available at the top of each show page.