Apple's iPhone 15 Pro and ‌iPhone 15 Pro‌ Max introduce a new programmable Action button that replaces the traditional Ring/Silent switch above the volume buttons. Keep reading to learn what the Action button is capable of, and how you can customize it.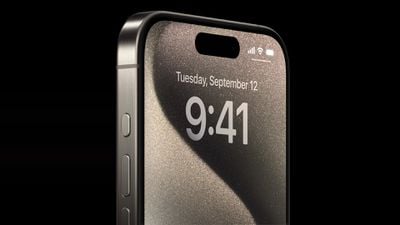 The all-new Action button on Apple's iPhone 15 Pro models replaces the traditional iPhone switch that activates Ring and Silent. By default the new button still activates these two functions via a long press, but you can also make a long press perform a range of other functions, including quickly accessing the camera or flashlight, activating Voice Memos, Focus modes, Translate, and accessibility features like Magnifier. You can also associate it with individual Shortcuts, opening up a wealth of other possibilities.

Customizing the Action Button
If you want to change the Action button's default Ring/Silent behavior, here's how to customize it in iOS 17. Open Settings -> Action Button, and swipe left and right to browse the options.


If there are additional options for a selected action, two chevrons will appear below the action. Tap them to see the list of options. Here's a full list of customizable functions:
Focus: Activate or deactivate a Focus mode (Do Not Disturb is the default).
Camera: Take a photo (the default), a selfie, video, portrait, or portrait selfie.
Flashlight: Turn on or off the flashlight on the back of the device.
Voice Memos: Start or stop recording a voice memo with the Voice Memos app.
Magnifier: Activate the Magnifier app to use the iPhone's camera as a magnifying glass to zoom in on small text or objects.
Shortcuts: Open your favorite app, or run a shortcut created in or downloaded from the Shortcuts app, such as sending a message, playing a playlist, or controlling smart home devices.
Accessibility: Access to various Vision settings (Classic Invert, Color Filters, Detection Mode, Increase Contrast, Reduce Motion, Reduce Transparency, Reduce White Point, Smart Invert, VoiceOver, Zoom) Motor settings (Switch Control, Voice Control, Full Keyboard Access, AssistiveTouch, Apple Watch Mirroring, Control Nearby Devices) Hearing settings (Background Sounds, Left/Right Balance, Live Captions) and General settings (Guided Access, Live Speech).
Silent Mode: Like the Ring/Silent switch on existing iPhone models, toggle silent mode on or off, which will mute or unmute the ringer and alerts.
No Action.
For the Shortcuts and Accessibility actions, you need to tap the blue button below the action and select a specific option, otherwise the Action button does nothing.
Note: Coming later in 2023 is an additional Action button setting to launch the Translate app and start a conversation or text translation.
Fine-tuned haptic feedback and visual cues in the Dynamic Island accompany every long press of the Action button, ensuring you know it is launching the intended action. Meanwhile, a regular short press confirms whatever setting you have customized it to control.
The standard iPhone 15 and iPhone 15 Plus models retain the traditional Ring/Silent switch, making the "Action" button one of the key differentiating features of the ‌iPhone 15 Pro and iPhone 15 Pro Max, and also something that makes the new models‌ stand out from their predecessors.