OpenAI's ChatGPT conversational chatbot is taking the tech industry by storm, and now you can ask it things right on your wrist, thanks to a new app for Apple Watch called Petey.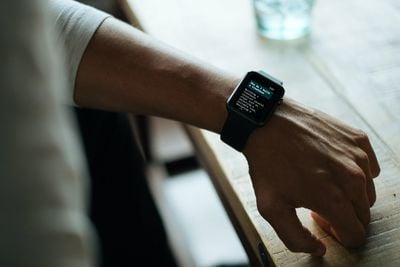 If you haven't been keeping up, ChatGPT is a next-generation language model that understands and generates human-like response to natural language input. The chatbot is trained on a large corpus of text corralled from the internet, so it can answer a wide variety of questions and generate coherent responses to many different types of prompts.
What the Petey app does is that it allows you to query OpenAI's chatbot by either typing questions into your Apple Watch or using voice-to-text input. What's more, it's a conversational experience, so you can continue to interact with the chatbot in the context of the queries you've already put to it.
Petey comes with a watch face complication that makes it very easy to access without having to navigate your apps to open it. That makes it a handy alternative to asking questions of Siri, which nine times out of ten returns a series of web results that get sent to your iPhone anyway.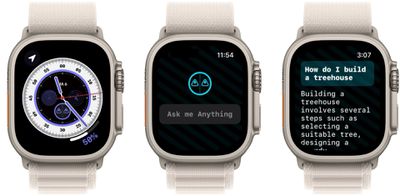 If you have a query but all you have to hand is your watch, Petey can provide an answer to your question, and the responses are often far more impressive than any digital assistant is capable of. You can even have the answers read out loud with Text to Speech, and you can share the outcome of your interaction via text, email, or social media.
Previously called watchGPT (the name was dropped because of trademark issues) and developed by Hidde van de Ploeg, Petey is currently priced at $4.99 and is available on the App Store. The app requires watchOS 9, so it should work on Apple Watch Series 4 and newer models, and it currently supports 14 different languages, with more set to be added over time.
(Looking to access ChatGPT from your Mac's menu bar? There's an app for that, too.)