After installing macOS Big Sur updates, some Mac owners have been running into an error when attempting to install Steam: "Steam needs to be online to update. Please confirm your network connection and try again."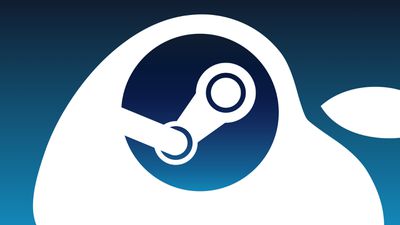 Unfortunately, this is a long-running Steam issue that Mac users have been experiencing for at least 10 years now, and there's no single centralized fix, and it's not entirely clear what causes the bug. It appears to be an issue on the Steam servers that occasionally resurfaces.
Though Valve has not provided an official fix, there are a number of solutions that appear to have worked for people who have run into this issue, so if you have this bug, the suggestions below may work to solve the problem.

Turn Off iCloud Private Relay
If you're using Apple's iCloud Private Relay feature that was implemented in macOS Monterey, you might want to try temporarily disabling it to get Steam to install. Here's how:

Open up System Preferences.
Click on Apple ID in the upper right corner.
Toggle off "Private Relay."
Try installing Steam again.
If Steam installs as expected, you can re-enable ‌iCloud‌ Private Relay once it's finished. Note that some games will need ‌iCloud‌ Private Relay to remain off to use their online features.

Try Your Phone's Hotspot
Connecting to your smartphone's hotspot instead of home WiFi to download Steam seems to be one of the quickest and simplest solutions that people have used to successfully fix the bug.
This is as simple as swapping over to a smartphone hotspot, downloading the software, and then swapping back to your standard WiFi connection. Steam should open normally once the update has been installed.
The solution unfortunately does require a solid hotspot connection, so if you don't have one available, there are a couple other fixes available.

Change Your Default DNS Server
Steam's error may be related to DNS, so some users have seen results changing their DNS server to Google's public DNS address, which is 8.8.8.8. DNS settings on Mac can be accessed by opening up System Preferences, selecting Network, clicking on Advanced and choosing the DNS tab.

Use a VPN
Some Steam users have been able to skirt the error message by using a VPN to change their IP addresses before installing the update.

Redownload and Reinstall Steam
There have been a handful of reports that suggest redownloading Steam and reattempting the install successfully solve the issue, but most people have had to use other methods to get the installation to work.

Feedback
Did these fixes work? Find a better fix? Send us an email here and let us know.