In iOS 17, iPadOS 17, and macOS Sonoma, Apple has improved the search function in its stock Messages app, which now allows you to combine search queries and narrow down results to quickly find the messages that you're looking for. This article explains how it works.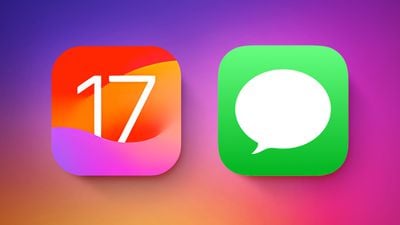 Previously in iOS 16, you could type a word or phrase in the search field of Apple's Messages app and it would return matching results, but there was no way to filter messages to more easily find what you were looking for.
For example, if you were looking for a message from a friend called "John" that had the word "dinner" in it, you would have to search for "dinner" and then scroll through a bunch of messages from anybody and everybody containing that word.
Thankfully, that's changed in ‌iOS 17‌, and now you can combine multiple filters. If you're looking for images from a certain person, for example, you can type in "photos" and then the person's name, tapping to select each search filter to narrow down your search results.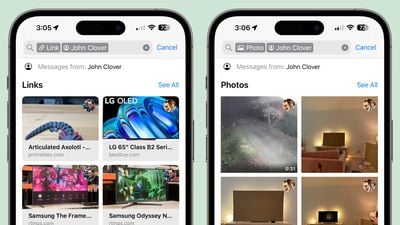 It's simple tweaks like this that make the Messages app in ‌iOS 17‌ a lot more convenient to use. For other features improvements Apple has made to the Messages app in its latest software update, be sure to check out our dedicated Messages roundup.