Over the next few weeks, YouTube is rolling out a new feature for its mobile app called "Autoplay on Home," which automatically plays videos that appear on your Home tab. As you scroll through your Home feed, videos will begin to play on mute with captions auto-enabled.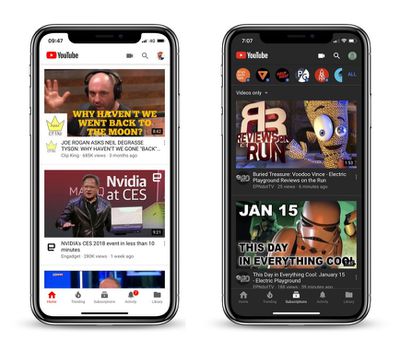 Google claims the previously Premium-only feature is a better way to experience new content on the go, and will help you "make more informed decisions about whether you want to watch a video," but not everyone is likely to agree, especially users who have a cellular data cap.
Fortunately, YouTube has provided some options to customize the app's new default behavior, which we'll mention shortly. But first, here's how you can turn off Autoplay on Home completely.

How to Disable Autoplay on Home in the YouTube App
Launch the YouTube app on your iPhone.
Tap your profile icon in the upper right of the screen.
Tap Settings.


Tap Autoplay.
Tap the Autoplay on Home toggle to turn it off.
In some circumstances, Autoplay on Home may be enabled only when you're using either Wi-Fi or cellular data. If you want to adjust this behavior, follow the steps above to bring you to YouTube's Autoplay settings, and you'll find options to Use on Wi-Fi and cellular data and Use only when connected to Wi-Fi.