This article explains how to prevent iOS from grouping app notifications on the Lock Screen. Keep reading to learn how it's done.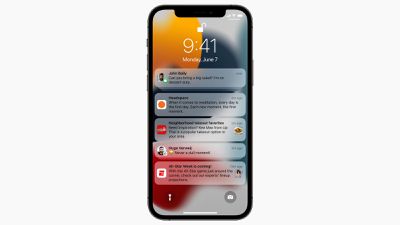 Since iOS 12, iPhone Lock Screens have defaulted to notification grouping, a feature that stacks app notifications to allow more of them to fit onscreen. While Apple's aim is honorable, if you like to treat certain notifications as visual reminders on your Lock Screen, notification grouping can stop them from performing this function.
To take an obvious example, consider notifications from the Reminders app. If you have more than one Reminders notification on the same day, iOS will automatically stack them and hide earlier reminders below the top notification, forcing you to tap the stack to reveal them all.
That's no good if you want Reminders notifications to continually remind you of what you need to do whenever you look at your Lock Screen or the Notification Center. Fortunately, you can turn off Notification Grouping on a per-app basis. The following steps show you how.
Launch the Settings app on your ‌iPhone‌.
Tap Notifications.
Select an app from the apps list.


Under "Lock Screen Appearance," tap Notification Grouping.
Tap Off so that the checkmark appears next to it.

That's all there is to it. iOS will now be prevented from stacking your notifications for the selected app.