Apple recognizes that to keep its Messages chat service competitive with rivals, the platform needs to be convenient and as easy to use as possible. That's why in iOS 17, it has added a new button to the app to help users keep track of conversations.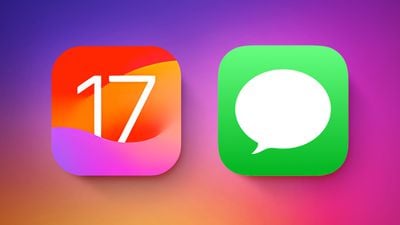 In a world where almost everyone you know has a smartphone, keeping abreast of developments among friends, family, and colleagues can be a difficult task. This is especially true when it comes to group chats, where you don't have to be away from your phone for very long to be left behind by the rapid flow of conversation.
That's why Apple has introduced a "Catch Up" button to help you keep on top of things. By tapping the button, you'll be taken to the precise point in the conversation that you last viewed, meaning you no longer need to manually scroll through numerous messages to pick up where you left off.
The Catch Up button doesn't need turning on in Settings – it appears automatically whenever there are messages off-screen that you haven't yet seen. It's a circular button with an upward pointing chevron, and will show up in the top-right corner of the conversation window when needed.


Apple has added several other features to its Messages app to make communicating with other Apple users more creative and fun, such as the ability to turn Live Photos into Live Stickers. Click the link to learn how it works.