Vizio Articles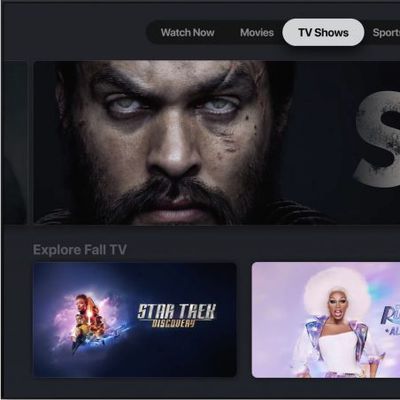 In addition to select LG smart TVs, Apple today announced that its Apple TV app will be available on select Sony and Vizio smart TVs later this year. Apple shared the news in a press release highlighting the success of its various services. When available, the Apple TV app will allow owners of newer LG, Sony, and Vizio smart TVs to stream Apple TV+ shows and movies, use the à-la-carte Apple ...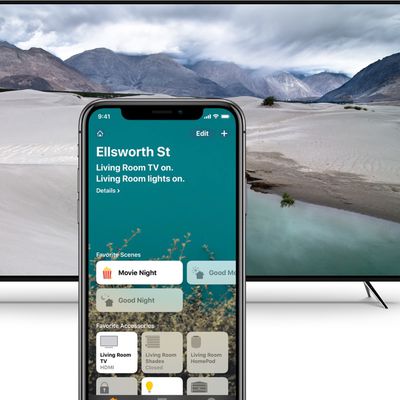 Following months of beta testing, Vizio today announced that AirPlay 2 and HomeKit are now rolling out to its 2016 and newer SmartCast TVs via an over-the-air firmware update. The rollout will continue over the coming months. AirPlay 2 support enables users to stream videos, music, podcasts, photos, and more directly from an iPhone, iPad, or Mac to a compatible Vizio TV, with no Apple TV...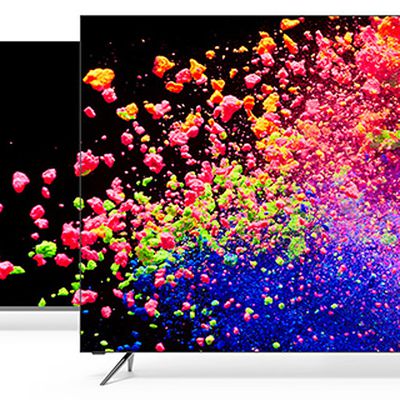 Vizio today announced that its 2019 smart TV models with forthcoming AirPlay 2 and HomeKit support are now available at various retailers in the United States, including Amazon, Best Buy, Costco, Sam's Club, Target, and Walmart. The lineup includes high-end P-Series, mid-range M-Series, and lower-priced V-Series models. All of the TVs are 4K HDR, with prices ranging from $259.99 for a...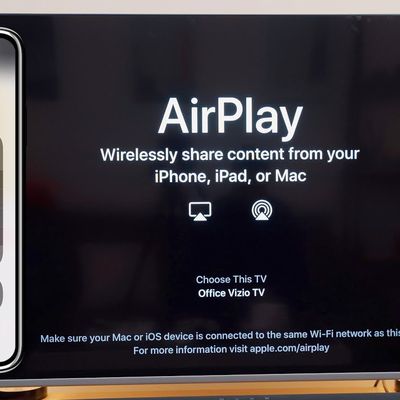 Vizio yesterday launched a beta version of its updated Smartcast software, which allows iPhone owners who have a Smartcast-enabled TV to use AirPlay 2 and HomeKit integrations for the first time on a third-party television set. We picked up a compatible Vizio television set (which includes the recent P and M series models at the current time) and were able to take a look at how ‌AirPlay‌ 2 and ‌...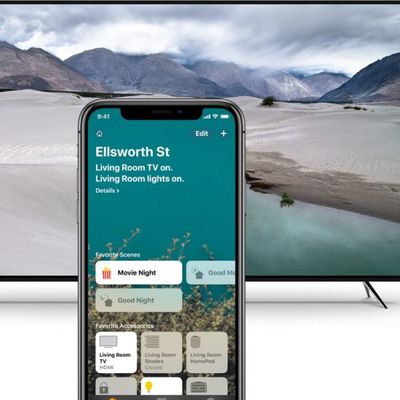 Vizio's SmartCast-compatible TVs are gaining AirPlay 2 and HomeKit integration later this year, and ahead of the official release, Vizio has launched a new beta that will allow Vizio customers to test the functionality with compatible Vizio television sets. Vizio earlier this week updated its SmartCast app to add ‌AirPlay‌ 2 beta support, and today, the company began emailing customers who...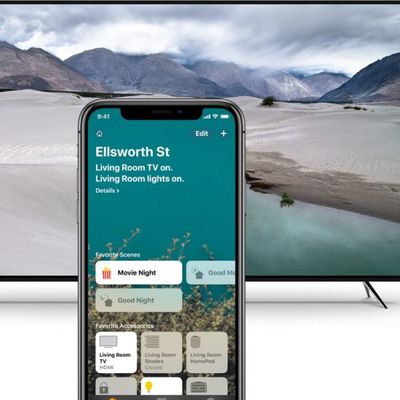 At CES this year, Vizio announced that their SmartCast TVs would be receiving support for AirPlay 2 and HomeKit in a free over-the-air update later this year. This would allow iOS and Mac users to stream music and video to SmartCast-enabled Vizio TVs, as well as allow users to control the TV from their Home app on iOS or via Siri voice commands. Vizio promised that beta testers would be...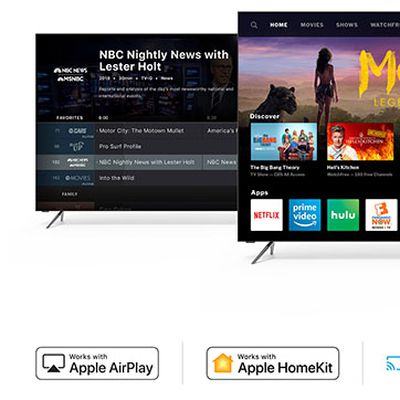 AirPlay 2 and HomeKit functionality will be available on all of Vizio's 2016 4K UHD SmartCast Displays, the company recently confirmed on Twitter. Vizio's Twitter account for support questions supplied the information in response to a question from a MacRumors reader. Apple recently shared a list of all AirPlay 2-enabled television sets on its HomeKit website, but only 2017, 2018, and...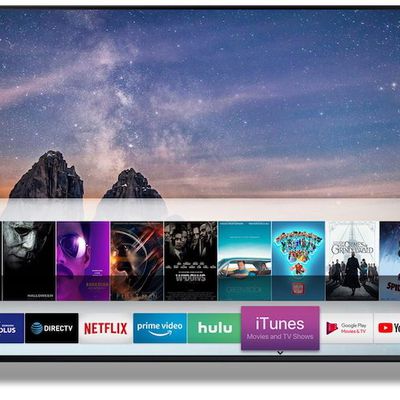 A few days ago, Apple announced that AirPlay 2–enabled smart TVs are coming soon from leading manufacturers, and we've since seen a series of announcements from Samsung, LG, Sony, and Vizio at CES 2019. Apple has now shared a list of AirPlay 2–enabled TVs announced to date: LG OLED (2019) LG NanoCell SM9X series (2019) LG NanoCell SM8X series (2019) LG UHD UM7X series (2019) Samsung...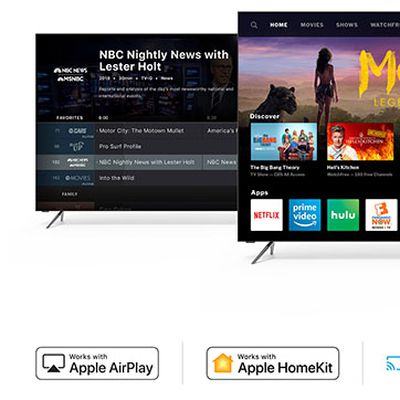 Vizio today announced that its recent smart TVs will gain support for Apple's wireless streaming protocol AirPlay 2 and smart home platform HomeKit via a free SmartCast 3.0 over-the-air software update later this year. AirPlay 2 support will allow users to stream videos, music, photos, and more directly from an iPhone, iPad, and Mac to SmartCast-enabled Vizio TVs, complete with lock screen...