OnePlus
By MacRumors Staff
OnePlus Articles
U.S. Customs and Border Protection (CBP) officers last month seized a shipment of OnePlus Buds earphones at JFK Airport apparently believing they were counterfeit Apple AirPods, reports The Verge. CBP tweeted last night that its officers had "recently seized 2,000 counterfeit Apple AirPods from Hong Kong, valued at $398K had they been genuine." Hey, give those back! 🙃— OnePlus USA ...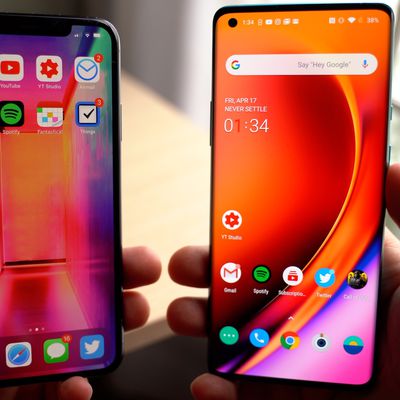 OnePlus this week launched its newest flagship smartphones, the OnePlus 8 and OnePlus 8 Pro, offering high-end specs and features at a cheaper price than many of its competitors. We got our hands on one of the OnePlus 8 Pro devices and thought we'd see how it measures up to the iPhone 11 Pro Max in our latest YouTube video. Subscribe to the MacRumors YouTube channel for more videos. There...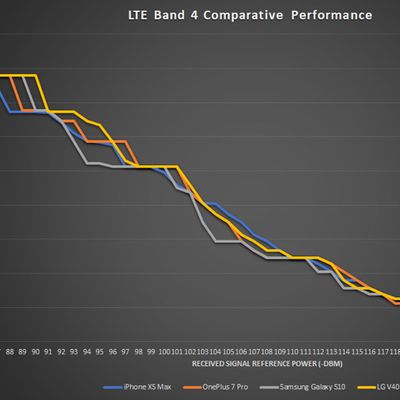 The Samsung Galaxy S10 and the new OnePlus 7 Pro are both flagship smartphones that are designed to compete with the iPhone XS Max, and to see how their LTE chips compare, PCMag teamed up with Cellular Insights to test the signal strength of the new devices. Apple's ‌iPhone‌ XS Max is equipped with an XMM7560 modem chip from Intel, while the Galaxy S10 and the OnePlus 7 Pro are using...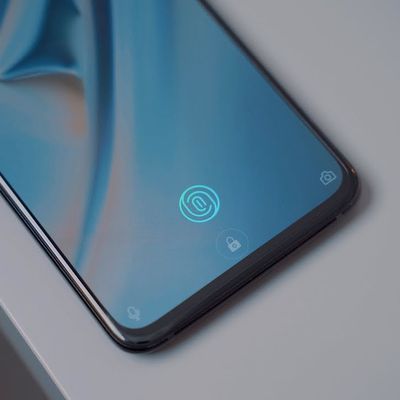 Back before the iPhone X came out, there were rumors suggesting Apple would do away with the Home button by implementing Touch ID under the display of the device, preserving the fingerprint sensor while allowing for an edge-to-edge display. That didn't end up happening and Apple ultimately replaced Touch ID with Face ID, but since then, other companies have implemented in-display fingerprint...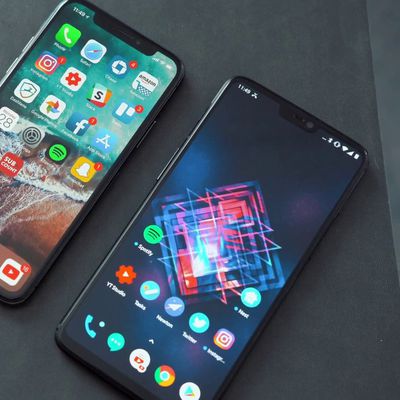 OnePlus announced its new flagship phone, the OnePlus 6 on May 16, taking the opportunity to poke fun at Apple for removing the headphone jack from the iPhone while also copying a key Apple design -- the notch. The OnePlus 6 is the latest Android phone to adopt a notch, so we thought we'd check it out and compare it to the iPhone X in our latest YouTube video. Subscribe to the MacRumors ...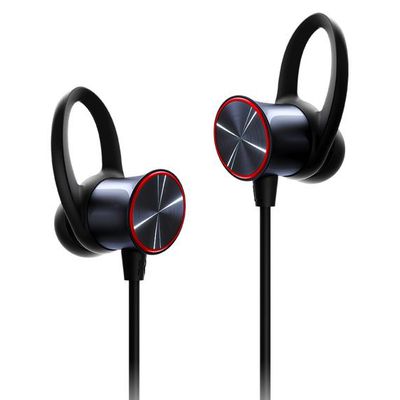 OnePlus today announced the launch of its latest flagship phone, the OnePlus 6, and the company couldn't resist taking yet another jab at Apple and its decision to remove the headphone jack from its flagship iPhones. During the event, OnePlus introduced new $69 OnePlus Bullets Wireless headphones that are shipping alongside the new OnePlus 6. "Just one thing though. I wonder. If you can...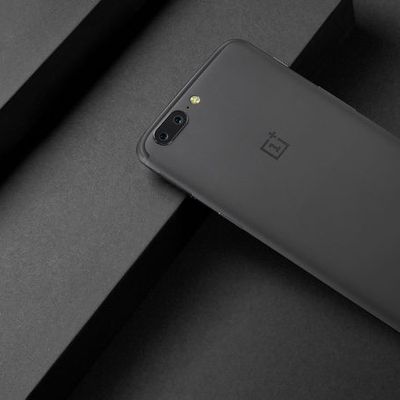 OnePlus today introduced its new flagship device, the OnePlus 5. During the event where the new phone was announced, OnePlus threw some shade at Apple, mocking the removal of the headphone jack in the iPhone 7 and the iPhone 7 Plus. "On the bottom, you'll notice that we ditched the 3.5mm headphone jack. The elegance of the overall design is instantly heightened. And who needs a headphone jack...