Mr. White
By MacRumors Staff
Mr. White Articles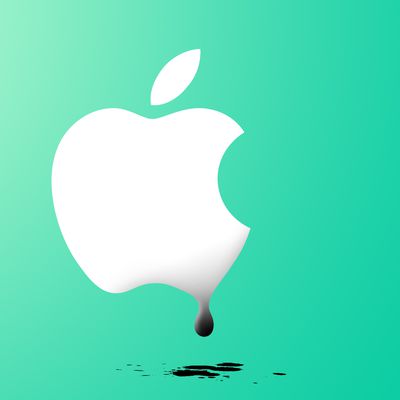 Apple has sent a cease and desist letter to a leaker based in China as part of its continuing attempts to curtail leaks of unreleased products, according to Vice. A Chinese citizen who shared images of stolen Apple prototypes on social media was sent a warning letter from Fangda Partners, Apple's law firm in China, on June 18, 2021. An extract from the letter read:You have disclosed without ...
Apple considered offering a black version of the ceramic Apple Watch Edition Series 5, according to newly-shared images of the prototype casing. The images, shared on Twitter by the prototype collector and leaker known as "Mr. White," show a prototype black ceramic Apple Watch casing, alongside the white ceramic version. The ceramic Apple Watch Edition Series 5 was never available in a...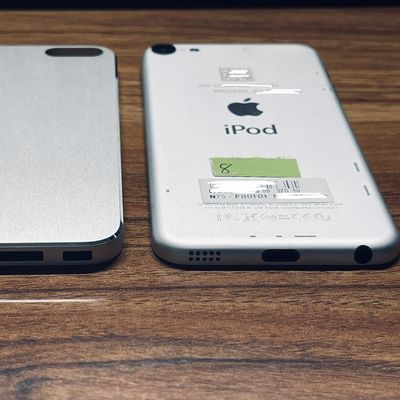 Occasional leaker Mr White has today shared interesting images on Twitter of what appears to be an old-school fifth-generation iPod touch prototype with chamfered edges and a brushed aluminum finish. The original iPod touch 5 that Apple released in October 2012 had a unibody anodized aluminum chassis with rounded edges, and was available in several colors, including slate. Another...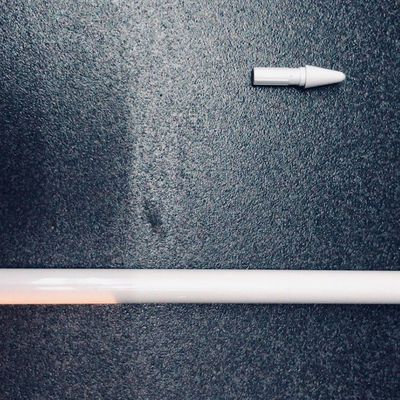 Images supposedly depicting a third-generation Apple Pencil have been shared on Twitter by the leaker known as "Mr. White." The purported new ‌Apple Pencil‌ appears to share a very similar design to the current, second-generation ‌Apple Pencil‌, which is shorter than the previous version and charges inductively on the side of an iPad. The updated ‌Apple Pencil‌ appears to have a glossy...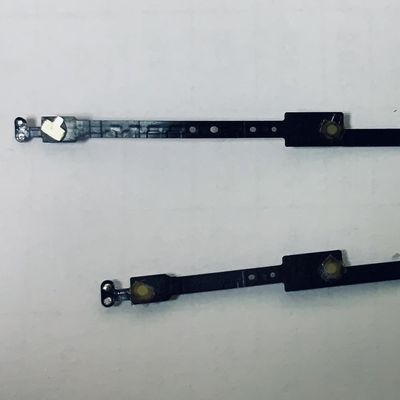 Leaker Mr-white, who has in the past shared accurate details on Apple's product plans, today tweeted alleged images of internal hardware that will be used in the second-generation AirPods Pro earbuds expected to be released sometime in 2021. In the photos below, the hardware on the right side of the image appears to be current ‌AirPods Pro‌ hardware, while the hardware on the left is...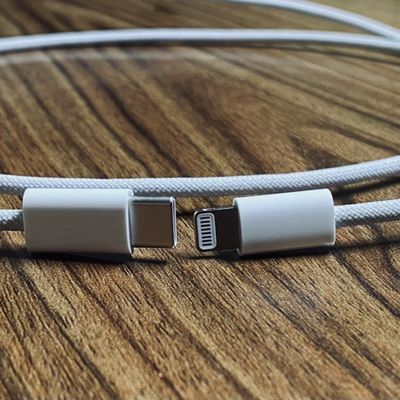 Rumors suggest Apple's upcoming iPhone 12 models will ship with a new Lightning to USB-C cable that includes a braided fabric design. Images of the purported cables were leaked in July, and today leaker Mr White has shared new images that give us a closer look at what we might get included in the ‌iPhone‌ 12 box. The photos show a USB-C to Lightning cable with a clearly braided design rather ...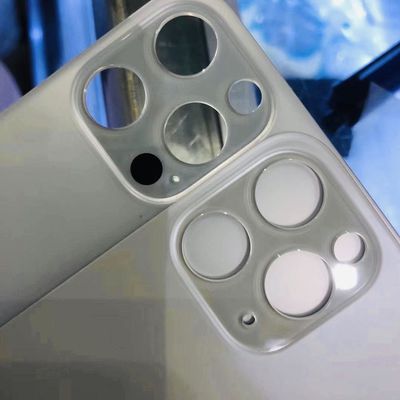 A photo of what appears to be the rear glass of the upcoming iPhone 12 Pro have been shared online by Twitter user "Mr. White." The images appear to show two ‌iPhone‌ rear glass parts in Space Gray, with one having an extra cut out below the ultrawide lens hole, likely for a LiDAR scanner. There are also holes for three camera lenses and a TrueTone LED flash, which suggests these are both...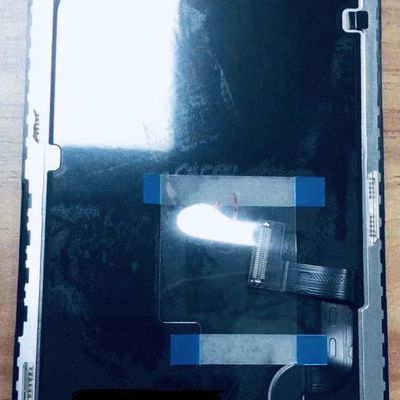 An image supposedly of an iPhone 12 display unit has been shared online by leaker "Mr. White". Compared to images of an ‌iPhone‌ 11 Pro display piece, this new unit has a reoriented display connector, reaching up from the bottom of the display, rather than from the left-hand side on ‌iPhone‌ 11 Pro. This may be due to the logic board moving to the other side of the device. A change of...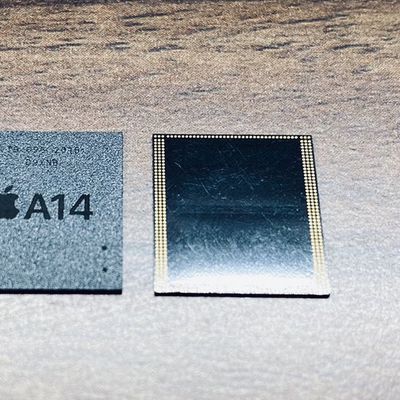 As we creep closer to the fall unveiling date of the new 2020 iPhones, photos of alleged components are beginning to trickle out, and the latest leak features an A14 chip component. Leaker Mr. White, who sometimes shares accurate information on Apple's future plans along with component pictures, shared a series of photos of the RAM component of the A14 processor that is typically located at...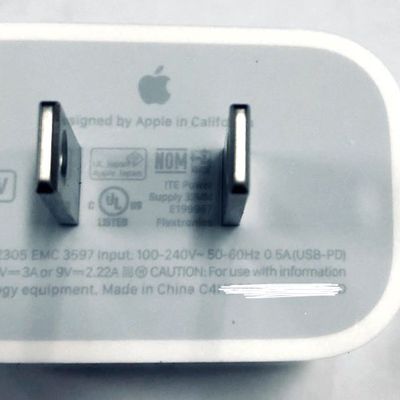 Apple may ship some of its upcoming "iPhone 12" models with a 20-watt PD USB-C adapter, based on photos shared by leaker Mr White on Twitter. In Apple's current crop of phones, the ‌iPhone‌ 11 Pro models come with an 18-watt USB-C fast charger, while the ‌iPhone‌ 11 comes with a 5-watt adapter, which is the same wattage as the charger that came with the original ‌iPhone‌ back in 2007. The...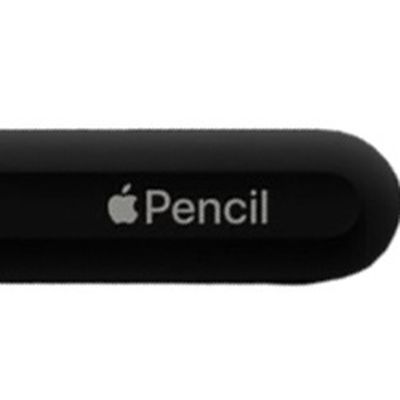 The next iteration of the Apple Pencil could be available in black for the first time, according to leaker Mr. White who shared the tidbit on Twitter this morning. A mockup of an ‌Apple Pencil‌ in black We haven't heard rumors of a next-generation ‌Apple Pencil‌ and it's not clear when a new model might be released. Apple is rumored to be working on mini-LED versions of the iPad Pro, and it's ...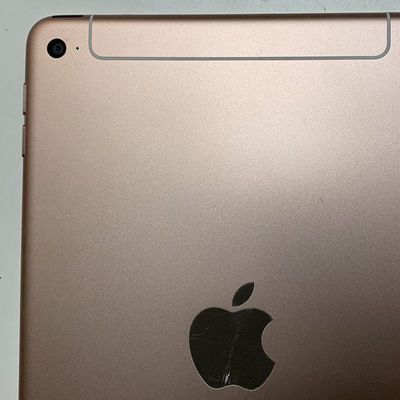 Photos of an unreleased iPad mini with hardware different than that of any previous generation of the tablet were shared on Twitter today by a person using the pseudonym Mr. White. The same user has shared many photos of what appear to be early prototypes of Apple products along with components in recent months. The photos, spotted by 9to5Mac, depict a rose gold iPad mini with an antenna...