MoviePass
By MacRumors Staff
MoviePass Articles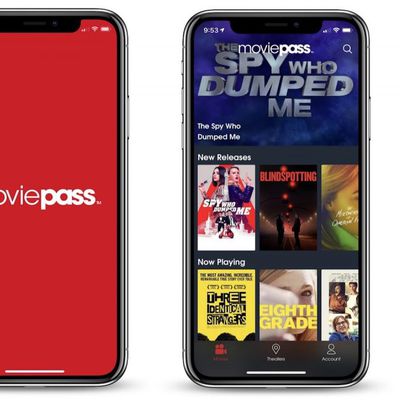 Struggling movie ticket subscription MoviePass is finally shutting down after months of questionable policy changes and what seems like a never ending stream of negative press due to an inability to make money. In a press release shared on Friday, MoviePass parent company Helios and Matheson Analytics said that the MoviePass service would be shutting down for all subscribers on September 14,...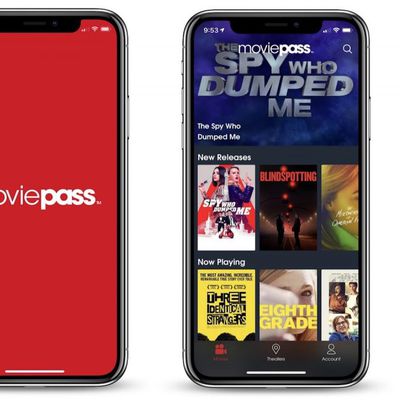 Struggling movie ticket subscription service MoviePass stored thousands of customer card numbers and personal credit cards in a database that was not protected with a password, reports TechCrunch. The exposed database, which contained 161 million records, was discovered by Mossab Hussain, a Dubai-based security researcher. Many of the records in the database were computer-generated logging...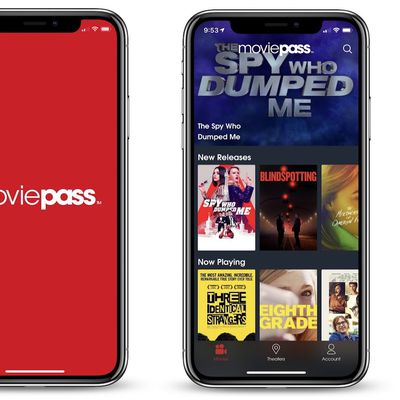 Six months after MoviePass began placing numerous restrictions on its subscribers in an attempt to prevent the service from completely shutting down, the company today has relaunched with a new advertising campaign and the promise of a new unlimited plan. As reported by Variety, the so-called "MoviePass 2.0" is rolling out with a few new plans this month, with prices that change depending on...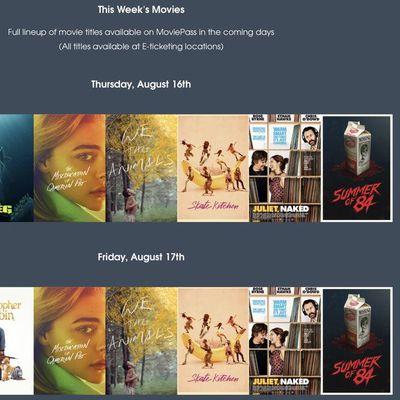 MoviePass today announced new restrictions for its ever-changing movie service, with the company now limiting its subscribers to a choice of what appears to be six to seven movies per day. On the MoviePass site, MoviePass lists "This Week's Movies," a section described as a "full lineup of movie titles available on MoviePass in the coming days." For this Friday, that includes Mile 22,...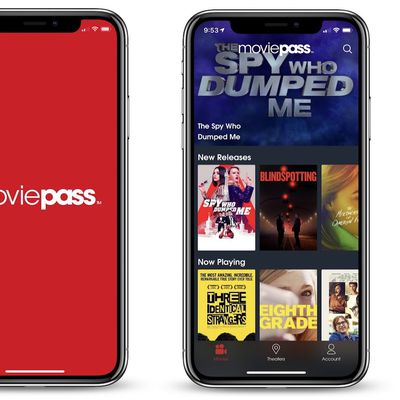 MoviePass is restructuring its subscription model once again, today announcing that it will not be raising prices for its subscribers and instead return to its traditional $9.95/month price tag while limiting how often users can go to the movies every month. Effective August 15, subscribers will transition to the new model upon their renewal and from then on be able to see three movies every...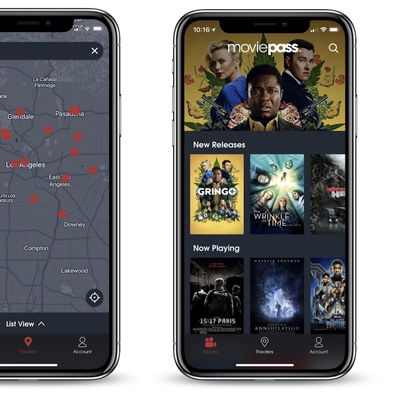 One day after MoviePass CEO Mitch Lowe announced that subscribers will not be allowed to see select major movies like "Christopher Robin" and "The Meg," the company today announced a price hike for subscribers to its standard plan. The price of this $9.95/month tier will increase to $14.95/month "within the next 30 days," according to a press release shared today. This increase comes just...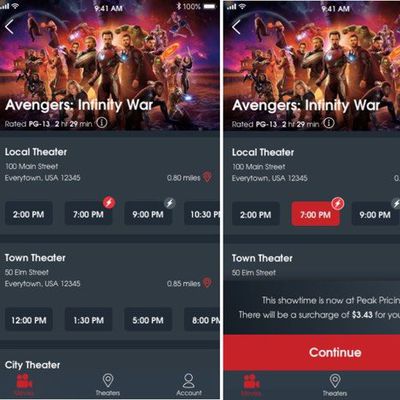 Business is not going smoothly for movie subscription service MoviePass, which is supposed to allow customers to watch one movie in theaters per a day for a $9.95 per month subscription pass. Amid funding issues and a deep drop in stock prices, MoviePass CEO Mitch Lowe today held an all-hands meeting where he told employees that customers will be restricted from seeing major movie releases...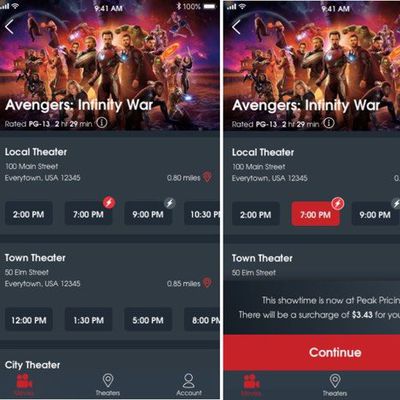 MoviePass in June said that it would introduce surge pricing for moviegoers watching movies at peak times, and as of today, those new surcharges have gone into effect. In an email sent out to customers and a new section on its website, MoviePass explains that its new "Peak Pricing" system may require subscribers to "pay a small additional fee depending on level of demand" for a movie....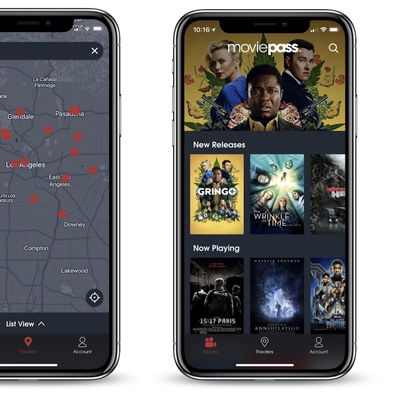 Movie subscription service MoviePass today confirmed that it will soon introduce surge pricing into its business model, charging customers from $2 and up for films that the company deems popular. The news comes from MoviePass CEO Mitch Lowe, who confirmed to Business Insider that surge pricing will affect monthly subscribers while annual subscribers will be exempt from what he describes as...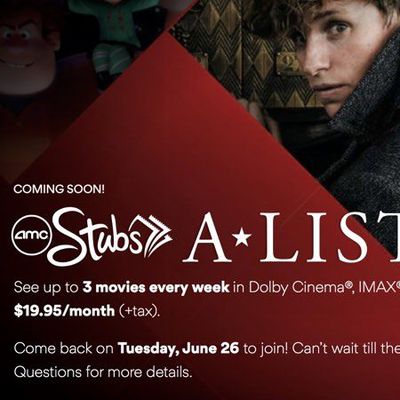 AMC today announced the upcoming launch of a new movie-watching service that's designed to compete with MoviePass, allowing AMC customers to watch several movies per week for a monthly fee. While MoviePass permits customers to watch one movie per day for $9.95 per month, there have been questions about its long-term sustainability. AMC's "Stubs A-List" offering will let customers watch three...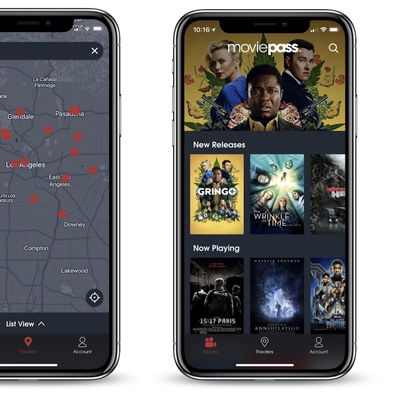 Last week, movie subscription service MoviePass received negative press when CEO Mitch Lowe mentioned that the company watches "how you drive from home to the movies" and notices "where you go afterwards" using location tracking in the background on iOS. This week, through customer support emails and in an interview with Variety, MoviePass and Lowe are apologizing over this "mischaracterization"...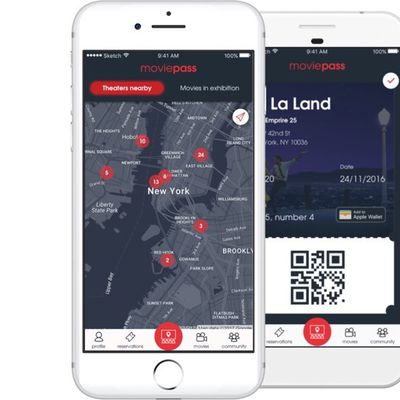 MoviePass, the app that allows you to watch a movie in theaters each day for the low price of $10 per month, is unsurprisingly planning to use your location data to make money. As TechCrunch points out, MoviePass CEO Mitch Lowe recently told an audience at a Hollywood event that MoviePass is collecting and monetizing through location information. "We get an enormous amount of information. ...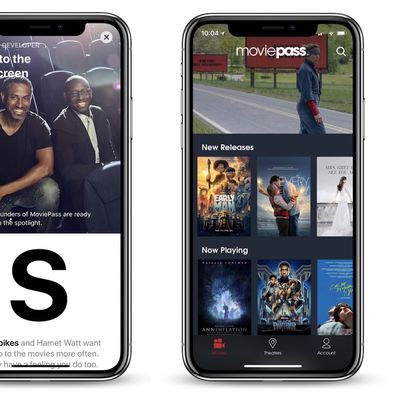 Apple today on the iOS App Store shared a new interview with the founders of MoviePass, touching on the service's origins and its integral ties to the iPhone and modern smartphone app development. MoviePass debuted in 2011, but grew in popularity last August when the company dropped its subscription price to $9.95/month, which lets customers see one standard 2D film every day in the theater In ...