LaCie Reviews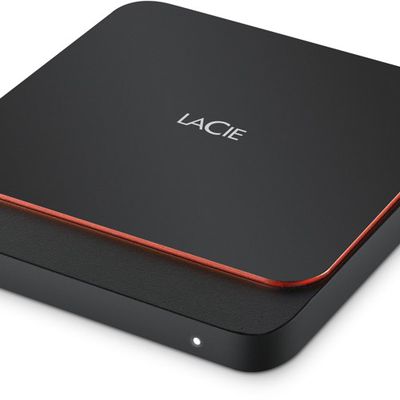 LaCie, Seagate's premium brand, today announced the launch of the new LaCie Portable SSD, a palm-sized storage device with up to 2TB of storage space. The new Portable SSD is one of LaCie's smallest and lightest SSD options, with the 1TB model measuring in at about three and a half inches long and just under three inches wide. It's pocketable at about 1/4 of an inch thick, and it easily fits...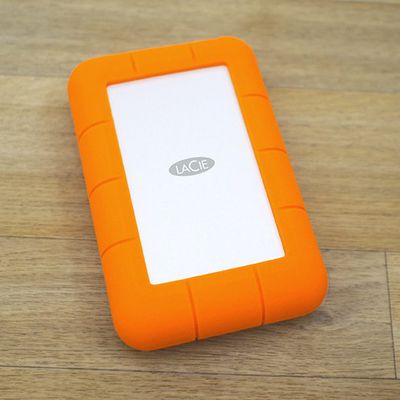 Seagate's LaCie brand is well-known for its line of rugged, durable hard drives that are protected by an iconic orange bumper, and this spring, LaCie unveiled its latest accessory in the rugged lineup, the 4TB USB-C LaCie Rugged RAID Pro. Design If you've seen a hard drive in LaCie's rugged collection before, the Rugged RAID Pro will look immediately familiar. It features an...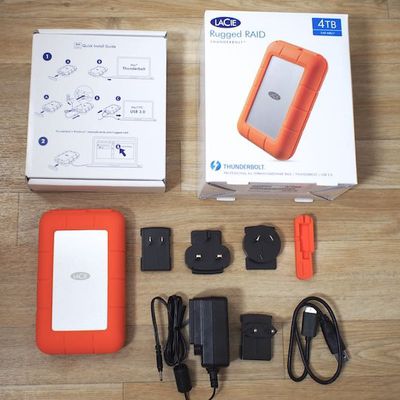 LaCie's new 4TB Rugged RAID Thunderbolt hard drive, first announced during CES, is the company's latest product in its iconic Rugged collection. Like all of the Rugged products from LaCie, the Rugged RAID is encased in a bright orange rubber for maximum protection. LaCie is calling its $419.99 Rugged RAID the one of the fastest HDs available on the market, with upload speeds that reach...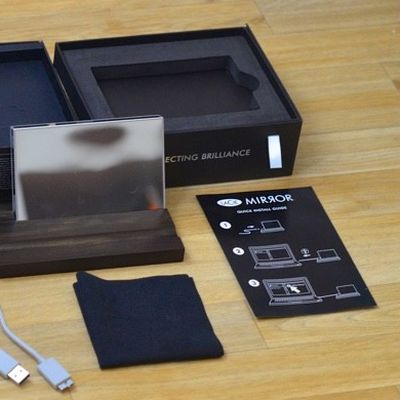 At this year's Consumer Electronics Show, Seagate-owned hardware company LaCie debuted its newest design-focused hard drive, the $280 USB 3.0 LaCie Mirror Portable Hard Drive, which has recently become available for purchase. MacRumors met up with LaCie at CES, and we managed to get our hands on one of the company's new hard drives to share with our readers. LaCie has a history of producing "...
LaCie Articles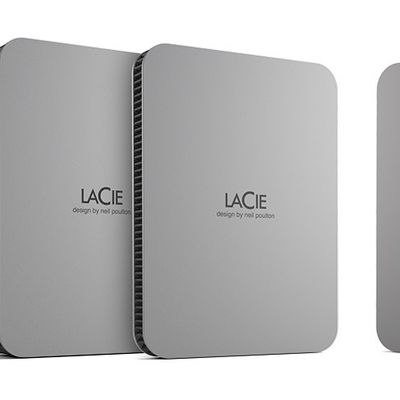 Seagate brand LaCie has announced two new mobile hard drives, the LaCie Mobile Drive and LaCie Mobile Drive Secure, offering Mac and iPad users up to 5TB of portable capacity. Encased in an all-new design by Neil Poulton, each drive is made of strong aluminum and features one-click automatic backup, as well as a 130 MB/s transfer rate through USB-C, while the Secure variant includes hardware ...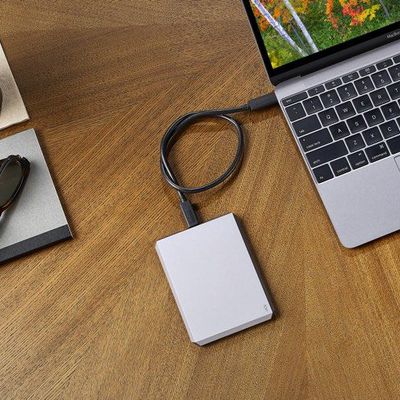 At this year's Consumer Electronics Show, Seagate is launching a number of new external hard drives and solid state drives under its Seagate and LaCie brand names, offering up a new range of data storage solutions. Seagate's premium LaCie brand is launching two new products, including the LaCie Mobile Drive and the LaCie Mobile SSD. The LaCie Mobile Drive offers up to 5TB of storage for...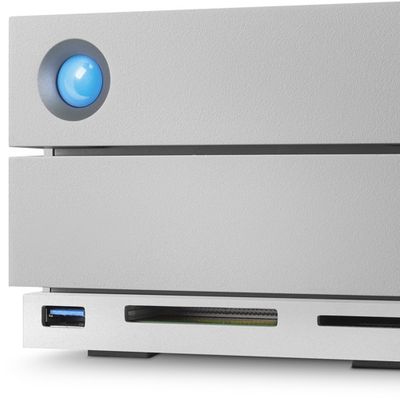 LaCie today announced its next-generation 2big professional 2-bay RAID storage solution, debuting the LaCie 2big Dock with Thunderbolt 3 connectivity for use alongside the new 2016 MacBook Pro, which supports Thunderbolt 3. The LaCie 2big Dock is a docking station designed for media professionals, offering a wide range of ports for a streamlined creative workflow. There are front-facing SD and ...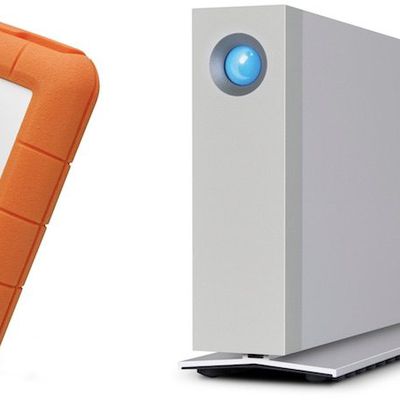 At CES today LaCie announced "significant" updates for its LaCie Rugged and d2 computer storage solutions, beefing up each product with more speed, increased storage capacity, and better compatibility with modern computers, including Thunderbolt 3 on the LaCie d2. The updated LaCie Rugged Thunderbolt USB-C solution has support for USB 3.0-compatible computers, as well as models with USB-C...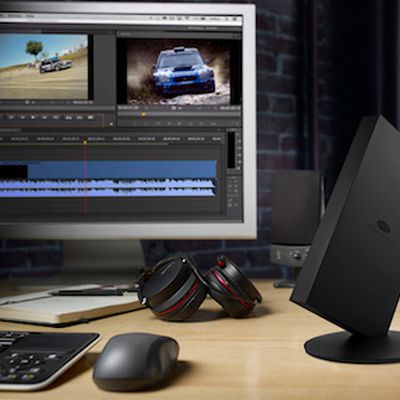 Following the launch of the new MacBook Pro with four Thunderbolt 3 ports, LaCie has introduced its new lineup of Thunderbolt 3 storage solutions: the Bolt3 desktop drive and the enterprise-class 6big and 12big RAIDs. LaCie's new Bolt3 desktop drive with Thunderbolt 3 LaCie's Bolt3 combines dual Thunderbolt 3 ports with a pair of the latest M.2 PCIe SSDs, striped together into a 2TB volume,...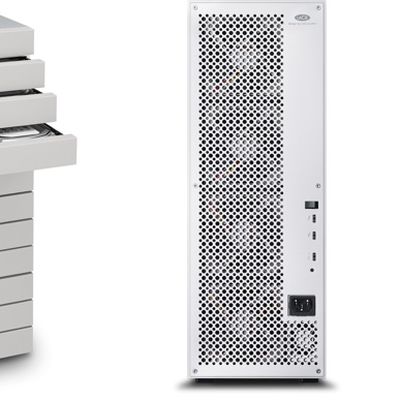 At today's National Association of Broadcasters Convention (or NAB), LaCie announced the new 12big Thunderbolt 3 professional 12-bay desktop RAID storage solution. The 12big combines a storage capacity of up to 96TB with the performance speeds of Thunderbolt 3 and RAID 5/6, aimed at helping video professionals and other creatives manage data from high-end cameras that record 4/5/and 6K...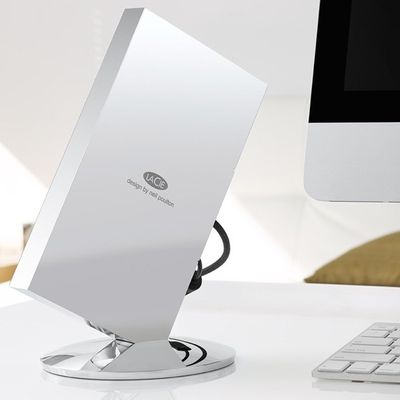 Under its premium LaCie brand, Seagate has debuted its latest design-focused product, the LaCie Chromé desktop solid state drive. The Chromé is LaCie's first product that takes advantage of USB 3.1 and USB-C connectivity, offering transfer speeds of up to 940MB/s. As a designer product, the Chromé features a mirrored exterior that was designed by Neil Poulton. The Chromé follows past...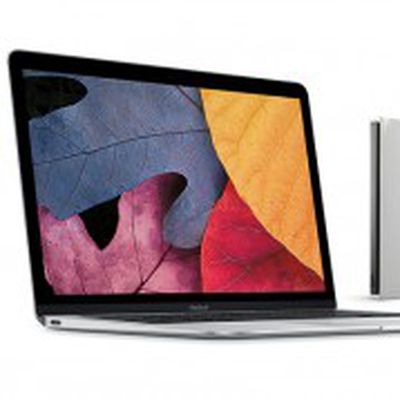 LaCie on Tuesday announced the Porsche Design Mobile Drive as the world's first external hard drive with a built-in USB-C port. The LaCie Mobile Drive features a reversible cable that supports Apple's latest MacBook with USB-C technology, delivering data transfer speeds up to 100 MB/s for quickly transferring photos, videos and other files or backing up with Time Machine."The LaCie™ Mobile...