Evernote
By MacRumors Staff
Evernote How Tos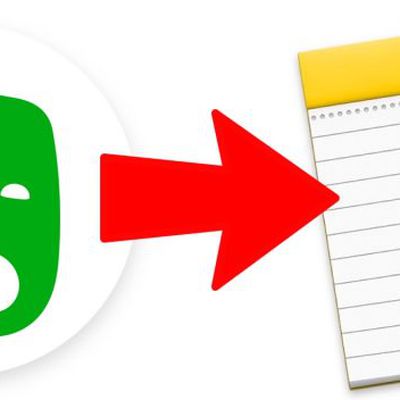 Apple's stock Notes app has come a long way since it first appeared on Mac, with password protection, tables, and document scanning being just a few of the top features it has gained in recent years. These and other improvements offer compelling reasons to migrate from a rival note-taking platform, especially if you've been paying for the privilege. Evernote users in particular may feel...
Evernote Articles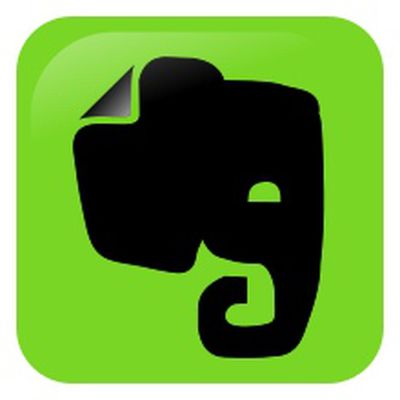 Productivity app Evernote has slashed its premium subscription rates amid reports of a flurry of key staff departures at the startup. An annual membership for the productivity suite now costs $42, down from $70, provided customers pay the fee in one lump sum. Monthly premium subscriptions remain at $7.99 per month (almost $100 over a year), so the deal is worth looking at if you're a...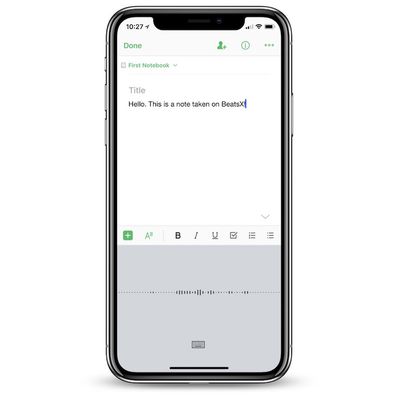 Note-taking app Evernote was updated over the weekend with a new feature that allows you to connect your Bluetooth headphones to the app and use them to record audio and transcribe voice-to-text notes. The company says that as long as the headphones have a microphone they will work, so if you own AirPods or BeatsX you'll be able to use the wireless earphones to quickly jot down notes and...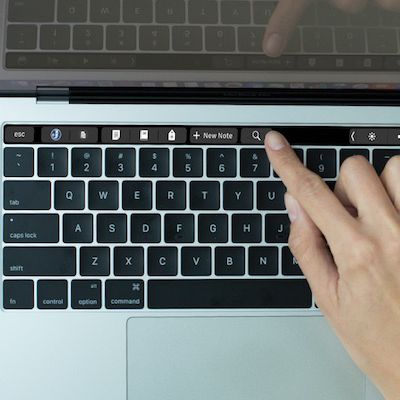 Note-taking app Evernote today announced that users on the 2016 MacBook Pro will now be able to use Touch Bar commands to browse, edit, and customize their notes within the app. Notably, the company said that the addition of Touch Bar support will give users quick access to key navigation features and note editing commands found within Evernote. To announce the update, Evernote has given...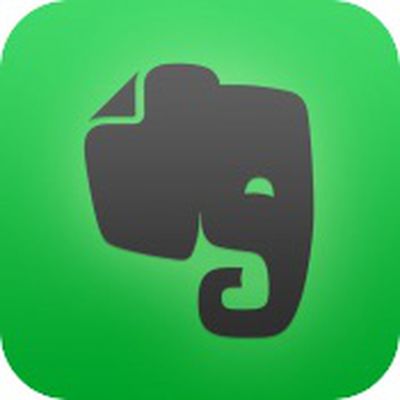 Evernote tonight announced that it no longer plans to implement a controversial new privacy policy that caused some Evernote users to threaten to stop using the service. The policy was scheduled to go into effect on January 23, 2017 and allowed Evernote employees to read users' notes. After receiving a lot of customer feedback expressing concerns about our upcoming Privacy Policy changes over...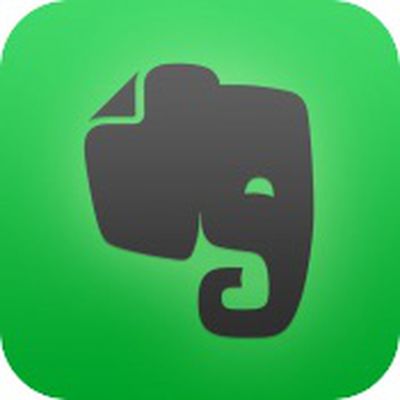 Some users of Evernote have threatened to stop using the note-taking service after the company announced a new privacy policy scheduled to go into effect on January 23 that allows employees to read customers' notes. The policy changes are related to machine learning algorithms, says Evernote, which are being tested on user content that the company has accumulated since going into operation....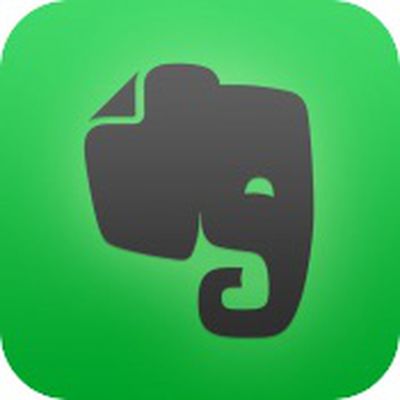 In an email that's going out to Evernote users this afternoon, Evernote confirms that a serious bug caused "a small number of people" who used the Evernote Mac app to lose data. The email says that images and other attachments can potentially be deleted when using Evernote for Mac, but text notes are safe.We have identified a bug in some versions of Evernote for Mac that can cause images and...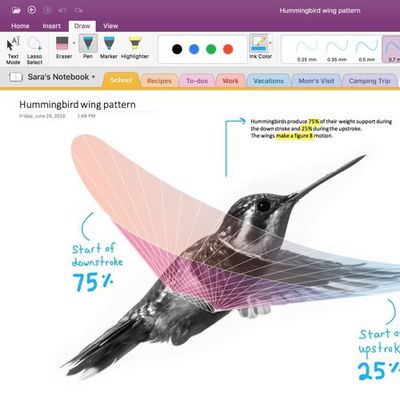 Microsoft today announced the launch of its OneNote Import Tool for Mac, which is designed to allow Mac users to quickly and easily transfer all of their notes from note-taking app Evernote to Microsoft's own note-taking app, OneNote. Transitioning from Evernote to OneNote is as simple as downloading the import tool, letting the app locate Evernote notebooks, signing into your Microsoft...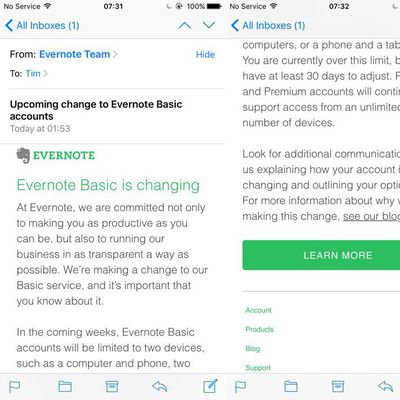 Cross-platform note-taking service Evernote has announced new limits for its Basic account holders on the same day the company hiked the prices on its paid subscription plans. Users of Evernote's free Basic plan will soon be limited to using the service on no more than two devices, such as a computer and a phone, two computers, or a phone and a tablet. Meanwhile, Plus and Premium...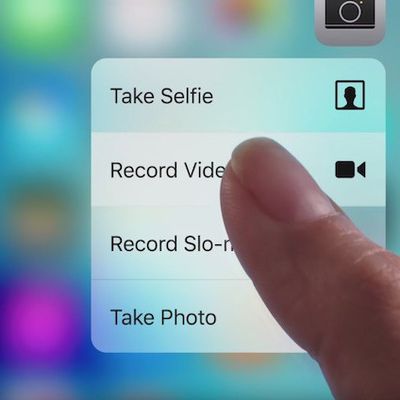 A couple of popular iOS apps have been getting updates for 3D Touch over the past few days, introducing the new iPhone 6s and iPhone 6s Plus feature into experiences like Facebook Messenger, Adobe Photoshop Lightroom, and Evernote. Most recently, Facebook Messenger updated its iOS app with 3D Touch, letting users choose from a quick-select menu and jump directly into a message thread with...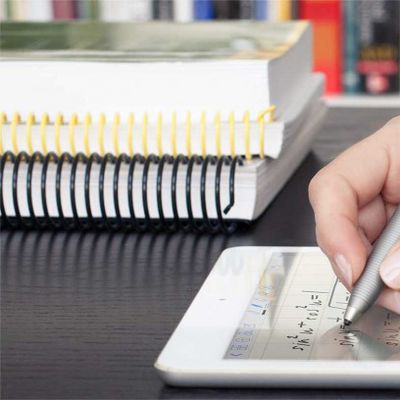 Adonit on Tuesday announced a new Jot Script Evernote Edition, a Bluetooth-enabled note-taking stylus for iPad that features a slimmer build, longer-lasting rechargeable battery and improved precision and app integration. The stylus has a better grip, upgraded Pixelpoint tip and improved palm rejection for a more precise experience with some of the best note-taking apps. Specifically, the...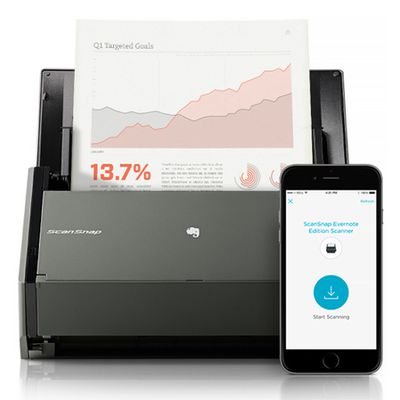 Evernote today released a new iPhone and iPad app that adds scanning to its repertoire of available services. The new Evernote Scannable app debuted last year as a beta service and is now publicly available in the iOS App Store. Similar to competing scanning apps, Evernote Scannable includes an automatic scanning feature that allows users to scan a document simply by launching the app. Upon...