ColorWare
By MacRumors Staff
ColorWare Articles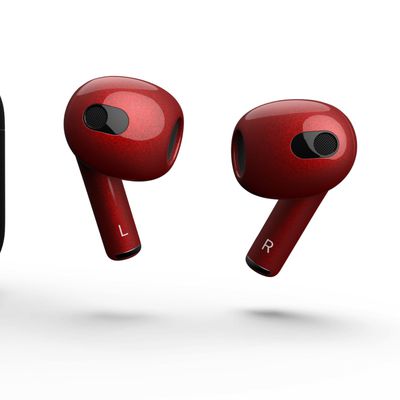 ColorWare, known for its customization offerings for AirPods, Xbox controllers, Nintendo Switch components, and more, today introduced custom-painted AirPods 3. AirPods 3 are available in a range of custom paint colors, including bright glossy shades, metallics, and matte colors. Every color of the rainbow is available, as are various shades of black, silver, and gold. Each AirPod can be...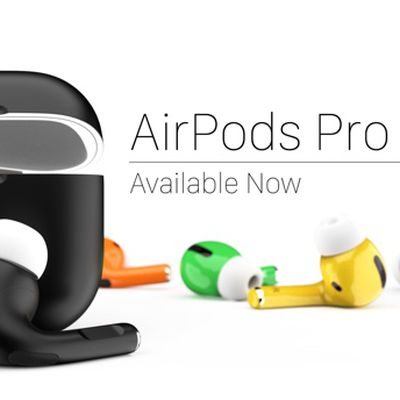 ColorWare, a company that designs custom-painted Apple products, today began offering custom-painted versions of the AirPods Pro, a little over a week after the AirPods Pro first debuted. ColorWare is offering the ‌AirPods Pro‌ in dozens of custom colors, ranging from solids to metallics in all colors of the rainbow. Jet black gloss, deep purple, yellow, orange, red, gold, silver, and more are ...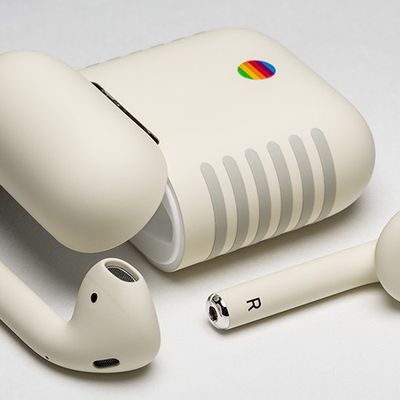 For this week's giveaway, we've teamed up with ColorWare to offer MacRumors readers a chance to win a set of custom-painted AirPods that have been designed to look like a classic Macintosh. The AirPods Retro case has been painted a soft beige shade that matches the design of Apple's earliest computers, with gray lines representing faux vents. There's also a rainbow colored button at the back...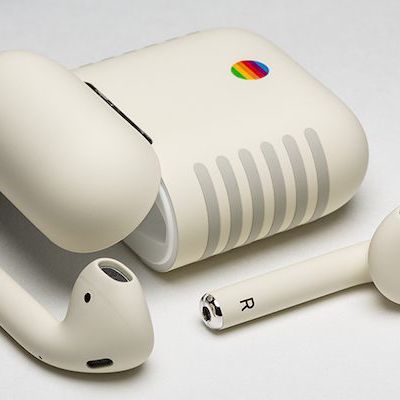 ColorWare this week released custom-painted AirPods with a classic Macintosh design, including a beige finish with faux vents and a six-color rainbow pairing button reminiscent of Apple's logo between 1977 and 1998. The limited edition AirPods Retro, as they are called, are inspired by the Apple IIe, which actually predates the original Macintosh by a year, but the computers shared a similar ...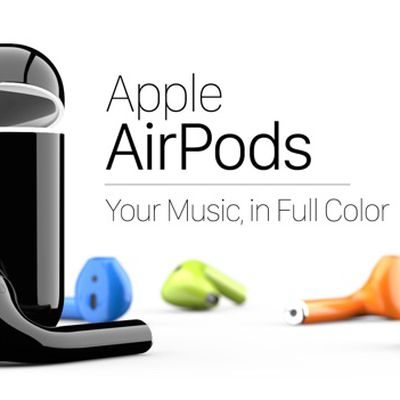 For this week's giveaway, we've teamed up with ColorWare to give MacRumors readers a chance to win a set of custom-painted AirPods, which are available in dozens of different colors. ColorWare is a company that's been around for quite some time, offering custom paint jobs and unique skins for a range of electronic devices. AirPods can be ordered from ColorWare in custom colors for a fee of...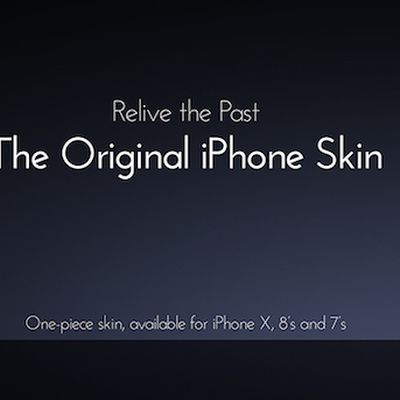 ColorWare this week announced it has released a limited edition original iPhone skin for the iPhone 7 and 7 Plus, iPhone 8 and 8 Plus, and iPhone X. Over 10 years ago, Apple debuted their revolutionary iPhone. This product changed everything for mobile phone owners. The bar of expectations was risen to a point that changed the market forever. ColorWare would like to pay homage to this...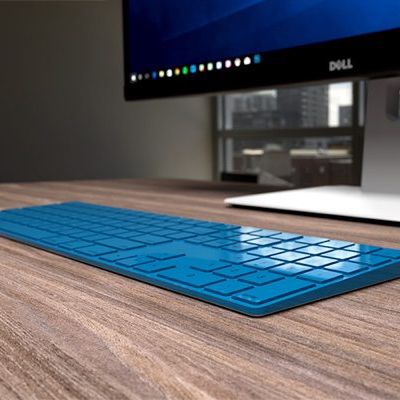 ColorWare, a company that custom paints a wide range of electronics and Apple products, is now offering a custom-painted version of the Apple Magic Keyboard with Numeric Keypad. ColorWare has offered a customized Apple Magic Keyboard for some time, but the Magic Keyboard with Keypad, which was released back in June, is a new addition as of today. As with other ColorWare products, the...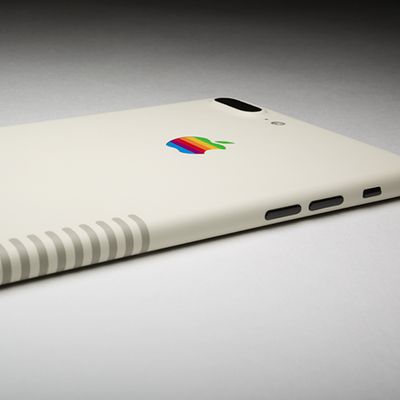 ColorWare today introduced a customized iPhone 7 Plus Retro Edition that resembles the appearance of a vintage 1980s-era Macintosh for $1,899. It is a SIM-Free model with 256GB of storage, which normally retails for $969 in the United States. Orders are currently estimated to ship in 2-3 weeks. The design includes a multicolored Apple rainbow logo and dark beige edge stripes painted over...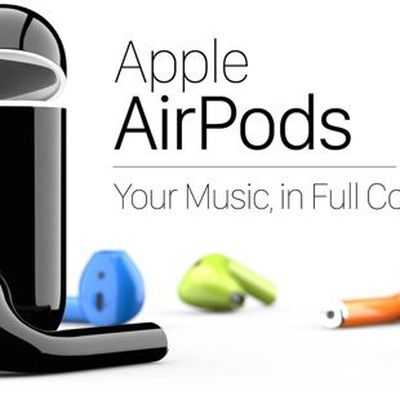 ColorWare, a company that custom paints Apple products, today announced that it is now accepting orders for Apple's AirPods, which can be purchased from the site in range of different colors. For $289, a $130 premium over the $159 price of the AirPods, ColorWare will paint them in one of 58 different shades, from solids to metallics in every color of the rainbow. A deep glossy black is also an ...