ColorWare, a company that custom paints a wide range of electronics and Apple products, is now offering a custom-painted version of the Apple Magic Keyboard with Numeric Keypad.
ColorWare has offered a customized Apple Magic Keyboard for some time, but the Magic Keyboard with Keypad, which was released back in June, is a new addition as of today.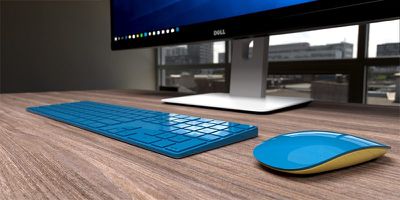 As with other ColorWare products, the keyboard can be painted in one of several different colors, with both solid and metallic paint options available in a rainbow of shades. While some products support multiple colors, Apple's keyboards can only be painted in one uniform shade, though there are options to choose a gloss or matte finish.


The Magic Keyboard with Numeric Keypad costs $129 from Apple, but ColorWare is charging $259 for the custom painted version, a premium of $130. Magic Keyboards with Keypad ordered from Apple are currently not shipping out for 5 to 6 weeks, but ColorWare seems to have some stock as the site lists a three week shipping estimate.
With the Magic Keyboard with Keypad delayed from Apple, there has been some speculation that a refreshed version could potentially be released alongside the iMac Pro in December, but we won't know if that's true until later this year.