Apple gift guide
By MacRumors Staff
Apple gift guide Articles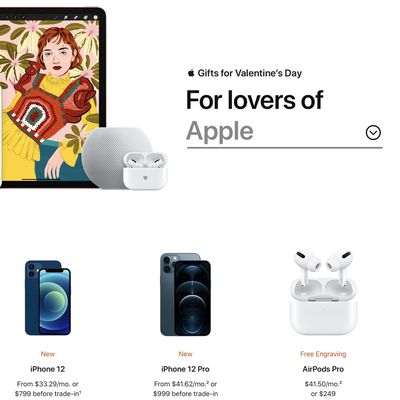 Apple today shared a new Valentine's Day gift guide that suggests a range of Apple products to those that are shopping for a loved one. As with most of Apple's gift guides, the Valentine's Day guide suggests Apple's newest devices, including iPhone 12 models, iPhone SE, AirPods Pro, AirPods, HomePod mini, Apple Watch Series 6, Apple Watch SE, iPad, and Apple TV 4K. It also highlights a...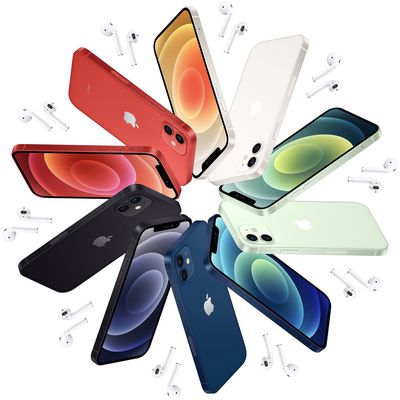 Apple today updated its Returns Policy for the holiday period, extending the time in which holiday gifts and purchases can be returned in the United States. Items purchased from the Apple Online Store that are received between November 10 and December 25, 2020 can be returned to Apple until January 8, 2021, offering holiday shoppers more than two weeks to make returns. These dates are...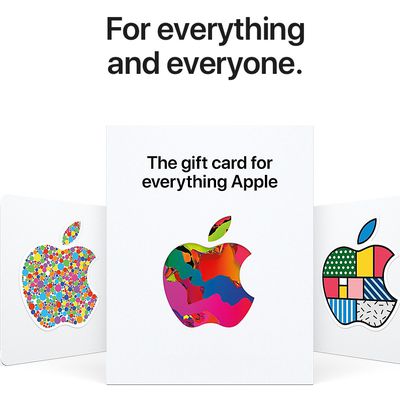 Apple has introduced a new single gift card in the U.S. for all things Apple. First spotted by iCulture, the card can be used at the App Store and other online services, but you can also use it to buy products and accessories in the Apple Store. Previously, there were two separate Apple gift cards available: iTunes cards, which can be used for ‌App Store‌, iTunes Store, and iCloud storage...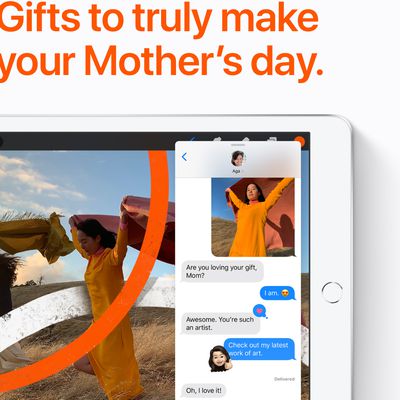 Mother's Day is coming up on Sunday, May 10, in the United States and other countries, and ahead of the event, Apple has put together a Mother's Day gift guide filled with Apple product recommendations for moms. The gift guide highlights the 7th-generation iPad or the iPad Air and their accessories that include Smart Keyboard and Apple Pencil, plus the Apple Watch Series 3 and Series 5...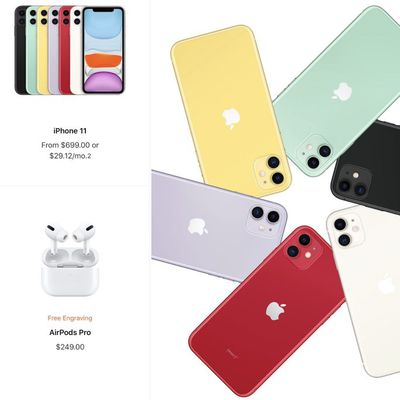 Apple today updated its website to introduce the 2019 holiday gift guide, something that the company debuts every year ahead of the winter holidays. The gift guide is designed to recommend Apple products for people to purchase for friends and family this holiday season. This year's version focuses on bright colors and eye-catching circular designs that resemble snowflakes or holiday ornaments. ...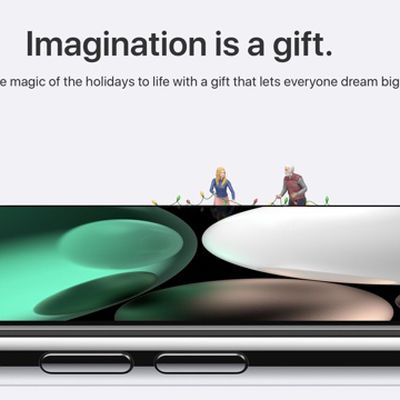 Apple today updated its website to add a holiday gift guide, recommending Apple products for people to purchase for friends and family this holiday season. This year's gift guide is bedecked with tiny people and Apple devices displaying holiday scenes. The flagship iPhone X, priced at starting $999, is front and center the gift guide, with Apple also highlighting the Apple Watch Series 3...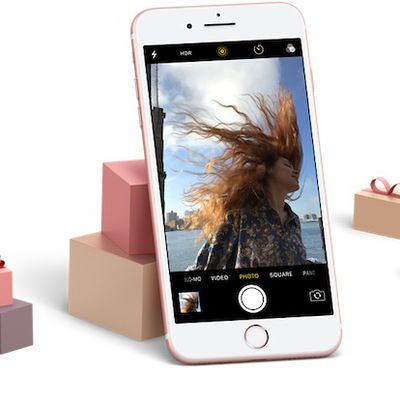 Apple has shared its annual holiday gift guide on its website, with product recommendations such as the 12-inch MacBook, iPhone, Apple Watch, iPad Pro, fourth-generation Apple TV, gift cards, and related accessories. The guide also points gift-givers towards various music products, photography products, games, and toys. This year's holiday gift guide is less sophisticated than in previous...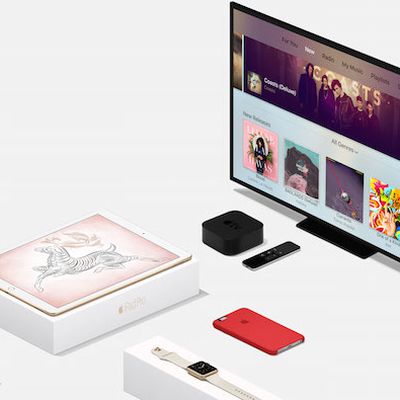 Apple has posted a holiday gift guide on its website featuring the new Apple TV, iPad Pro, iPhone 6s, Apple Watch, Retina MacBook, iTunes gift cards, apps, accessories and more. The buying guide is split into six categories: gaming, photography, music, fitness, learning and travel. The gaming section is centered upon the new Apple TV, iPhone 6s, iPad Air 2, iPod touch, and related apps and...