Apple Watch Predicted to Capture 50% Market Share in 2016 on 14 Million Sales
While the Apple Watch captured an impressive 75.5 percent share of the smartwatch market through its launch quarter last year, market research firm IDC predicts that watchOS will gradually cede market share to competing platforms such as Android Wear, Tizen, and Pebble OS over the next four to five years.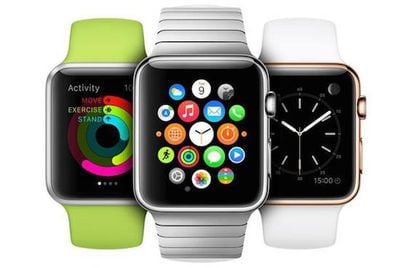 IDC forecasts that the Apple Watch software will capture 49.4 percent market share in 2016, but that figure is expected to drop to 37.6 percent in 2020. IDC expects global shipments of 237.1 million wearable devices in 2020, up from an estimated 110 million in 2016, as the wearable market continues to grow.
The decline in market share will not be indicative of fewer Apple Watch sales, as sales of the wrist-worn device are projected to rise from an estimated 14 million units in 2016 to 31 million in 2020. Comparatively, Apple sold an estimated 11.5 million watches over the final 8 months of 2015, based on combined IDC and Strategy Analytics data.


Instead, the wearable market is expected to become a more competitive landscape. IDC forecasts that Android Wear will remain the second most popular smartwatch platform, with an estimated 6.1 million sales and 21.4 percent market share in 2016 rising to 28.8 million sales and 35 percent market share by 2020.
IDC believes that Chinese smartwatches using real-time operating systems (RTOS) will trail in third place in the smartwatch market with 10.1 percent market share by 2020. Tizen, Android, Linux, and Pebble OS round off the list with estimated 6.6 percent, 5.2 percent, 2.8 percent, and 2.7 percent market shares by 2020.