Google Reportedly Preparing Android Wear for iPhone and iPad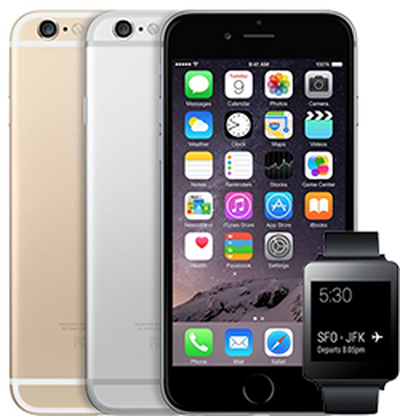 Google is reportedly preparing to release an Android Wear app on the App Store for iPhone and iPad, according to French technology website 01net [Google Translate] (via iPhon.fr).
The report claims Android Wear with extended iOS support could be announced at Google's I/O developer conference in late May, although Google may push the agenda depending on sales of the Apple Watch.
Google may be interested in capitalizing on iPhone and iPad users that are not planning to purchase an Apple Watch when the wrist-worn device is released in April, the report adds. Last month, an unofficial video of an iPhone paired with Android Wear for notifications amassed over 300,000 views on YouTube.
Android Wear smartwatches such as the LG G Watch, Moto 360 and Samsung Gear Live are currently limited to pairing with smartphones running Android 4.3 or later, such as the Samsung Galaxy S5, HTC One M8 and LG G3. Pairing an Android smartphone and smartwatch requires the official Android Wear app on the Google Play Store.
While 01net is one of the largest technology publications in France, its exclusive report has not yet been corroborated by other sources and its veracity cannot be confirmed. But given that Google is generally more open about cross-platform compatibility, and has an existing portfolio of apps on the App Store, there is a possibility that Android Wear for iOS could one day be a reality.