Several popular Android Wear devices like the Moto 360 and Fossil Q remain incompatible with the iPhone 7 and iPhone 7 Plus, according to a report by The Verge.
Owners of the Android smartwatches have been able to use the devices with the iPhone 5 or later since Google added support for iOS back in August of last year.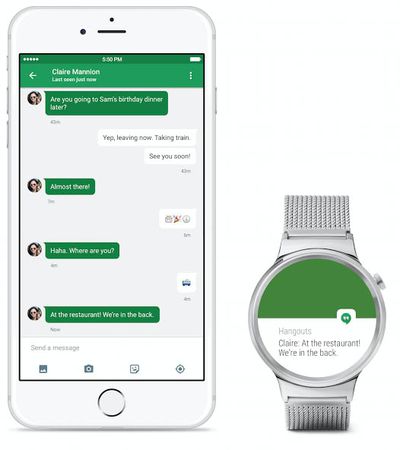 However, as evidenced by a raft of complaints in an Android Wear discussion thread, the Moto 360 (2015), Moto 360 Sport, Tag Heuer Connected, Asus Zenwatch 2, and Fossil Q Founder are all unable to properly pair with the iPhone 7, with many users' watches hanging during the setup process.
Apple recently fixed some compatibility issues between Android Wear devices and iOS 10 with the release of iOS 10.0.2, but the reported problems with specific models of watch appear to remain. Google says it is aware of a "serious pairing issue" and is investigating a fix.
The Android Wear iOS app supports Google's Voice search and enables iPhone lock screen notifications to be mirrored on the watch faces. It also lets owners of the devices make use of services like Google Now and Google Fit, as well as the watches' Weather and Translate features. In addition, the app includes a handful of 'curated' watch faces for users to choose from.