WhatsApp Now Lets You Hide Your IP Address During Calls
WhatsApp has introduced a new privacy feature that lets you hide your IP address from whoever you call over the encrypted communications platform.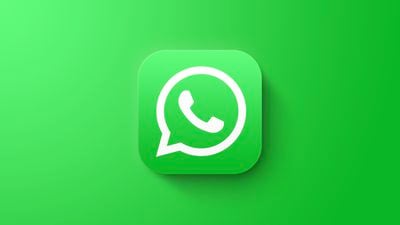 As it stands, one-to-one calls over WhatsApp are established as a direct peer-to-peer connection between users. While this ensures the best possible voice quality, it means the connected devices must reveal their IP addresses to each other.
According to WhatsApp, the new privacy setting introduced today works differently by relaying all of your calls through WhatsApp's servers to obfuscate your location, rather than connecting you directly to the person you are calling. Meta engineers elaborated on the feature in a blog post:

Most calling products people use today have peer-to-peer connections between participants. This direct connection allows for faster data transfers and better call quality, but it also means that participants need to know each other's IP addresses so that call data packets can be delivered to the correct device – meaning that the IP addresses are visible to both callers on a 1:1 call. IP addresses may contain information that some of our most privacy-conscious users are mindful of, such as broad geographical location or internet provider.

To address this concern, we introduced a new feature on WhatsApp that allows you to protect your IP address during calls. With this feature enabled, all your calls will be relayed through WhatsApp's servers, ensuring that other parties in the call cannot see your IP address and subsequently deduce your general geographical location.

At the same time, all relayed calls through WhatsApp's servers remain end-to-end encrypted, so no-one – not even WhatsApp – can listen to them.
Before you consider using the new call relay privacy setting, WhatsApp says to bear in mind that call quality might be reduced as a result. To enable the setting, make sure you have updated to the latest version of WhatsApp, then follow these steps.
In WhatsApp, tap Settings ➝ Privacy.
Tap Advanced.
Toggle on the switch next to Protect IP address in calls.

Note that group calls are always relayed through WhatsApp's servers by default.
In June, WhatsApp added a Silence Unknown Callers feature for the encrypted messaging platform. Like the similar option in iOS, the feature is designed to automatically screen out spam, scams, and calls from unknown people for increased protection.