iOS 17.2 Coming Later This Year With These 10 New Features for iPhone
Apple made the first beta of iOS 17.2 available to developers and public beta testers last week, and the software update includes many new features and changes for iPhones. Below, we have highlighted 10 of these new features and changes.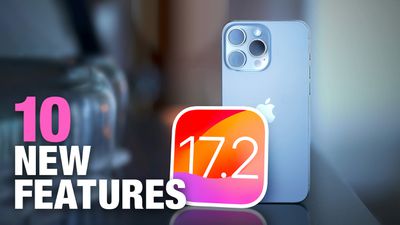 iOS 17.2 is expected to be released to the public in December. Once available, the update can be installed in the Settings app under General → Software Update.

Journal App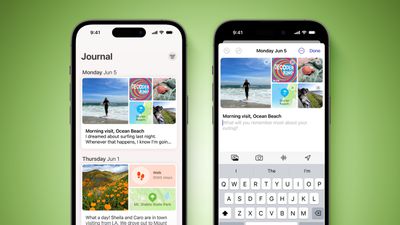 Apple's new Journal app allows iPhone users to reflect on their day and memories, complete with text, photos, music, audio recordings, and more. The app provides personalized suggestions based on recent on-device activity.

Translate Option for Action Button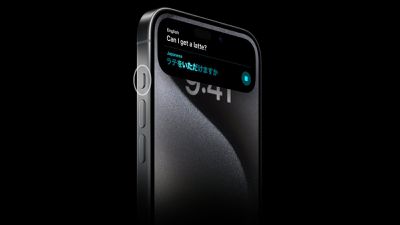 The iPhone 15 Pro and iPhone 15 Pro Max are equipped with a customizable Action button that replaces the traditional mute switch on previous iPhones. By default, the button is set to toggle between Ring and Silent modes, but it can also be assigned to a different action for quick access to the camera, flashlight, Voice Memos, and more.
Starting with iOS 17.2, the Action button can now be assigned to the Translate app for quick access to language translation in the Dynamic Island.

New Widgets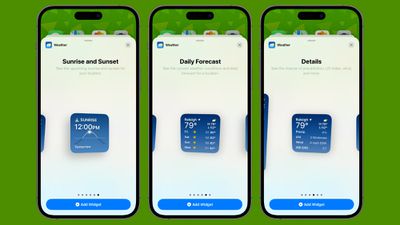 There are new Home Screen and Lock Screen widget options for the Weather and Clock apps on iOS 17.2. The new Weather options include, Daily Forecast, and Sunrise and Sunset, while the Clock app now offers a digital clock widget.

Apple Music: Collaborative Playlists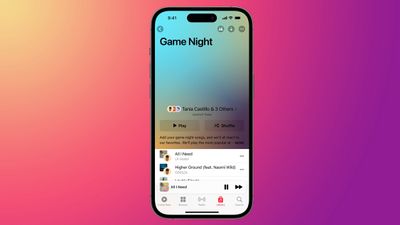 A new Collaborative Playlists feature for Apple Music allows multiple people to add, reorder, and remove songs in a shared playlist.

Apple Music: Favorite Songs Playlist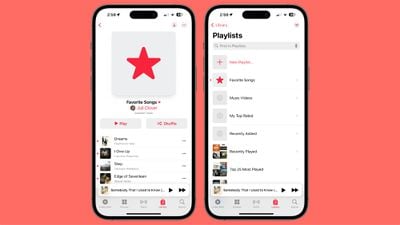 In the Music app on iOS 17.1 and later, you can favorite songs by tapping the star icon to receive improved recommendations.
Starting with iOS 17.2, favorited songs are also added to a new Favorite Songs playlist.

Apple Music: Listening History Focus Filter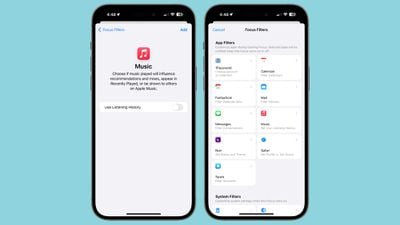 Tired of your kids or someone else messing up your Apple Music recommendations while they are borrowing your iPhone to listen to music? iOS 17.2 includes a new Focus filter for Apple Music‌ listening history that addresses this problem. When this filter is toggled on, the other person's song choices won't affect your recommendations.

iMessage: Contact Key Verification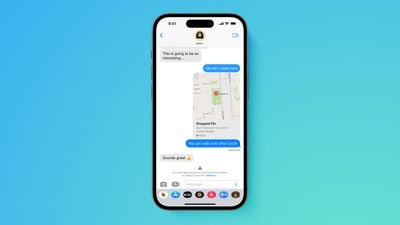 iMessage Contact Key Verification allow users who face "extraordinary digital threats," such as journalists, human rights activists, and government officials, to further verify that they are messaging only with the people they intend. In conversations between users who have enabled iMessage Contact Key Verification, users are alerted if a state-sponsored attacker or other malicious actor were ever to succeed breaching cloud servers and inserting their own device to eavesdrop on the conversation.
As an additional layer of security, iMessage Contact Key Verification users are able to compare a Contact Verification Code in person, on FaceTime, or through another secure call to further verify they are communicating only with whom they intend.
Apple previewed iMessage Contact Key Verification in December 2022, and it is finally launching as part of iOS 17.2.

iMessage: Sticker Reactions via Tapback Menu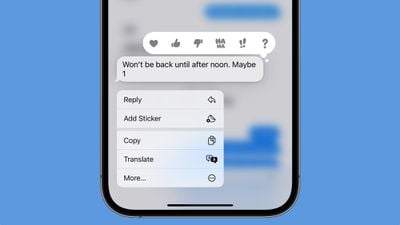 iOS 17.2 allows you to more quickly react to a message with any sticker by tapping "Add Sticker" in the Tapback menu in the Messages app.

Memoji: New Customization Options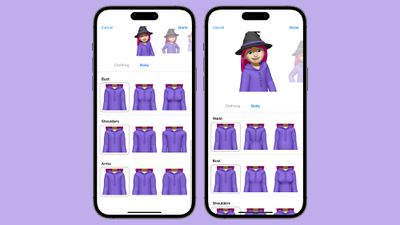 Apple added a "Body" section for Memoji, allowing users to customize their Memoji character's waist, bust, shoulders, and arms.

Contact Posters: Rainbow Text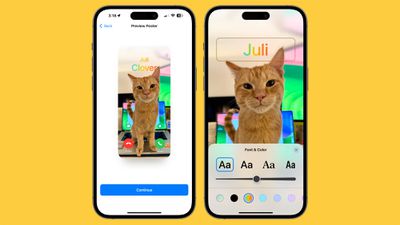 Starting with iOS 17.2, there is a rainbow-colored text option for your name when setting up a Contact Poster in the Contacts app.