Remember the Lower-Cost Apple Watch Series 1? It's Vintage Now
Apple today updated the public-facing vintage and obsolete products list on its website. The page confirms that all first-generation Apple Watch models are now obsolete, as we reported earlier this month based on an internal memo. Obsolete products are no longer eligible for repairs or service at Apple Stores and Apple Authorized Service Providers.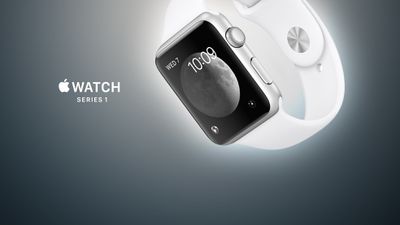 Another addition to the page is the Apple Watch Series 1, which is now classified as vintage. Introduced alongside the Apple Watch Series 2 in September 2016, the Series 1 was a more affordable model that lacked the Series 2's built-in GPS, brighter display, and improved water resistance. It was also only available with an aluminum case, whereas the Series 2 had aluminum, stainless steel, and ceramic case options. In the U.S., the Series 1 started at $269, compared to $369 for the Series 2.
Apple considers a product to be vintage once five years have passed since it was last distributed for sale. Apple discontinued the Series 1 in September 2018 after introducing the Apple Watch Series 4, so that five-year mark has now been reached. Vintage products are no longer guaranteed to be eligible for repairs at Apple Stores and Apple Authorized Service Providers, with service subject to parts availability.
Nowadays, the Apple Watch SE is the budget model, with pricing starting at $249.