Kuo: 2024 Apple Watch 'Unlikely' to Have 'Significant' Innovation
The 2024 Apple Watch is "unlikely" to offer "significant innovative experiences," according to supply chain analyst Ming-Chi Kuo.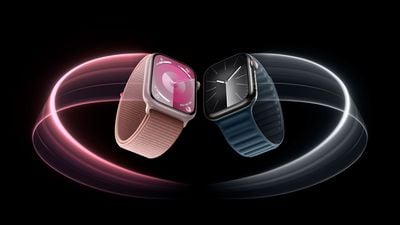 For instance, in a post on Medium today, Kuo said the Apple Watch will not be equipped with a micro-LED display or blood glucose monitoring in 2024. He believes these features are at least two years away from being added to the Apple Watch.
It's unclear if Kuo's prediction rules out the launch of the rumored "Apple Watch X" next year. Bloomberg's Mark Gurman said a significantly overhauled "Apple Watch X" would launch in either 2024 or 2025, to mark the tenth anniversary of the device. The original Apple Watch was announced in September 2014 and released in April 2015.
The information shared today by Kuo is quite vague, so there are a lot of possibilities and unanswered questions for now. For example, perhaps Kuo is referring to the model that will succeed the Apple Watch Series 9, and the "Apple Watch X" will be an additional high-end model that does offer more innovative changes. This would be similar to the iPhone X launching shortly after the iPhone 8 and iPhone 8 Plus in 2017.
Gurman said the "Apple Watch X" would be equipped with a thinner case, and potentially a magnetic band attachment system. And if the device doesn't launch until 2025, perhaps the rumored micro-LED display will also be ready.
Kuo added that Apple Watch shipments are expected to decline to 36-38 million units in 2023, a decline of approximately 15% on a year-over-year basis. However, he said that Apple Watch integration with Apple's upcoming Vision Pro headset could "create an unparalleled and innovative health management experience" that boosts shipments.