Apple Appeals Epic Games Ruling Over 'Anti-Steering' Provisions to U.S. Supreme Court
Just a day after Epic Games appealed one portion of its legal dispute with Apple to the U.S. Supreme Court, Apple has now done the same for the portion that was ruled in Epic's favor, reports Bloomberg.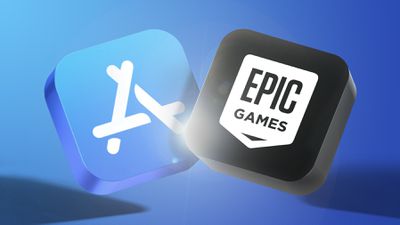 The dispute between Apple and Epic dates back to 2020 with Epic seeking to overturn Apple's App Store rules requiring content purchases within iOS apps to go through Apple, which takes a 15% to 30% cut of the revenue.
In multiple rounds of the dispute, Apple has won on every count with the exception of one regarding Apple's "anti-steering" rule that bars developers of many iOS apps from directing users to methods of purchase available outside of the ‌App Store‌, circumventing Apple's revenue cut.
Apple had said it was considering appealing the ruling over its anti-steering provision to the Supreme Court, and back in July a judge ruled that Apple did not have to make changes to its policies pending the potential appeal, which has now been filed.
The Supreme Court will decide in the coming months whether it will hear either or both of Epic's and Apple's appeals, but if it does not take up either petition, the previous rulings will stand. Apple would be able to continue to disallow third-party payment processing within apps but would have to allow developers to inform users about other purchasing options outside of the ‌App Store‌.