Kuo: Low-Cost Apple Vision Pro Might Be Canceled
Apple may have canceled plans to produce a lower-cost version of the Apple Vision Pro headset, according to Apple analyst Ming-Chi Kuo. There were multiple rumors of a lower-cost model coming out sometime around 2025, but that may not happen.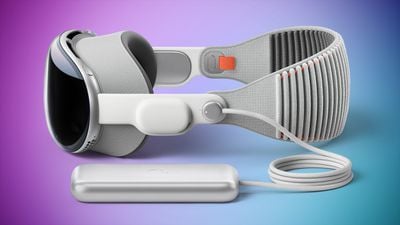 Kuo does not give a reason for why the lower-cost headset may have been nixed, but he says that unless Apple significantly cuts down on cost, significant shipment growth in Vision Pro shipments may not happen in 2025. Kuo expects Apple to ship approximately 400,000 to 600,000 headsets in 2024, and he says that while it will provide an "excellent experience," it may take "longer than the market expects" to become Apple's next star product.
A second-generation version of the ‌Apple Vision Pro‌ is expected to go into mass production by the first half of 2027 "at the latest," and Kuo says that it is possible there will be no hardware updates for the Vision Pro until then.
Both The Information and Bloomberg have suggested that Apple is working on a more affordable version of the ‌Apple Vision Pro‌ headset. The initial version will be priced at $3,500, which will put it out of reach of many Apple customers.
The rumors have said that Apple is developing a budget-friendly model that could be closer in price to the iPhone, but given the high price of the current model, it is unclear how rapidly Apple could bring component costs down. If Apple does indeed continue work on a more affordable model, it could feature lower resolution internal displays and cheaper build materials.