Apple Releases Third visionOS Beta for Developers
Apple today seeded a third beta of visionOS, the software that is designed to run on the Vision Pro headset. The second beta came out in July, so it has been over a month since Apple released a ‌visionOS‌ update.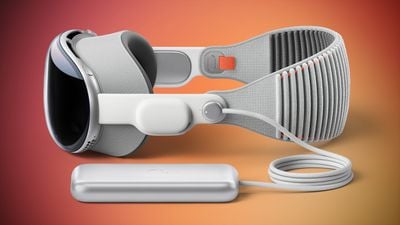 A select number of developers have access to Vision Pro headsets at this time, with the headsets used for app testing purposes. Most people will not have access to the ‌visionOS‌ beta outside of Xcode, and it is not yet clear what Apple is adding in each ‌visionOS‌ update.
Apple is also allowing developers to attend Vision Pro labs around the world, and developers who visit these locations are able to test the Vision Pro in person and get help from Apple engineers on their ‌visionOS‌ apps.
The Vision Pro headset is not expected until early 2024, so Apple still has a lot of work to do on both hardware and software. Reports from developers who have been able to test the headset have suggested that there are multiple unfinished features, such as an inability to use the front-facing display.