Moment Launches New Third-Generation Camera Lenses for iPhone
Photography accessory company Moment today announced the launch of its third-generation lenses, which are its first add-on lenses that are designed for Apple's modern iPhones. T-Series lenses are compatible with both Android smartphones and iPhones, and there are multiple lenses available.
This is the first time that Moment has come out with new
iPhone
lenses since 2017, which was back when the ‌iPhone‌ 7 came out. Priced between $120 and $150, here are the new lens options:
Anamorphic 1.33x ($150) - Designed to bring a cinematic look to video capture on ‌iPhone‌. There are gold flare and blue flare options for the anamorphic flare look. Gold flare provides rich golden tones, while blue flare offers an early 1960s cinematic look. 1.33x works for photos and videos with less distortion.
Anamorphic 1.55x ($150) - Both of the Anamorphic lenses have a 20 percent wider aperture compared to the M-series lenses from Moment, along with a three-element design for better low-light performance. The 1.55x lens provides the most dramatic effect for video capture.
58mm Telephoto ($150) - The 58mm telephoto lens offers 2x optical zoom, and it can be used with the built-in telephoto lens on Apple's Pro iPhones. There's also a 4x zoom option using the Moment app.
18mm Wide ($130) - The 18mm Wide lens offers a wide-angle view similar to the Ultra Wide camera on the ‌iPhone‌, but with less distortion. It can be paired with the Ultra Wide camera for more zoomed out shots.
14mm Fisheye ($120) - The 14mm Fisheye is a super wide-angle lens that has a 200-degree field of view. It can use the full image sensor on the newer iPhones with no vignetting or dark corners. This is a fisheye lens, so there is some distortion.
10x Macro ($120) - The Macro lens can take zoomed-in images of small objects from an inch away. It pairs with the Wide for improved texture and detail compared to what you can get with the ‌iPhone‌'s built-in macro feature.
Using the lenses requires a compatible Moment case. Moment is offering cases for the latest ‌iPhone‌ models, and also plans to support the iPhone 15 when it launches. Pre-orders are available with an ‌iPhone 15‌ case, with the case set to ship out following the launch of new iPhones.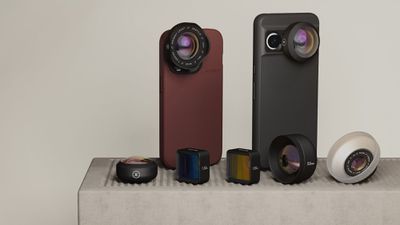 Moment's T-Series lenses can be used with the iPhone 13 and later with a compatible Moment case. Moment is offering a trade-in program for M-Series lenses that will provide up to $50 per lens in store credit to put toward the new T-Series lenses.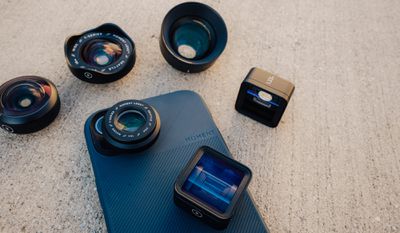 The T-Series lenses can be ordered from the Moment website starting today, with shipping to begin on September 7.