Apple Likely Researching Strain Sensors to Improve Apple Watch Strength Workout Tracking
Apple is researching strain gage sensors, likely in an effort to improve the Apple Watch's strength training capabilities, according to a recent job listing (via MyHealthyApple).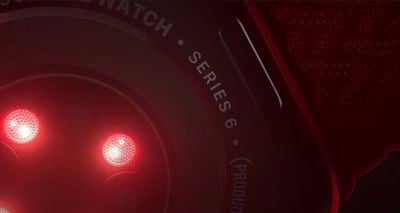 The job listing from Apple's Health Technologies team seeks engineers with "exposure to analog electronics, preferably mechatronic systems utilizing actuators, temperature sensors, strain gages, and photodiodes." The candidate will help design, build, test, and troubleshoot early prototype health hardware. Apple is presumably conducting this biomechanics research and development in relation to the Apple Watch.
The Apple Watch already contains an actuator, temperature sensor, and photodiodes, but it does not have a strain gage. Strain gages measure variations in electrical resistance when force is applied. They are already widely used in motion-tracking and physiological monitoring systems. Researchers have demonstrated how a single, non-invasive strain sensor placed on the wrist can accurately measure the full range of strains on human skin, as well as monitor blood pressure – another health feature rumored for future Apple Watch models.
The Apple Watch can only track active calories, time, and heart rate during strength training workouts. These metrics are more useful for tracking aerobic activities like running or cycling, but are less insightful in the context of strength training because heart rate is not proportional to effort and load. Strain gages, on the other hand, can help track the specific impact of various strength training exercises. In addition, the Workout app does not offer any ability to capture weights, reps, and sets to calculate muscular loads, so there is much Apple could do to improve strength training tracking with the Apple Watch.