Apple Supplier LG Invests in MicroLED Patents for Apple Watch Ultra Displays
Apple supplier LG has reportedly purchased multiple patents that could help it produce the displays for Apple's rumored next-generation Apple Watch Ultra model with a microLED display.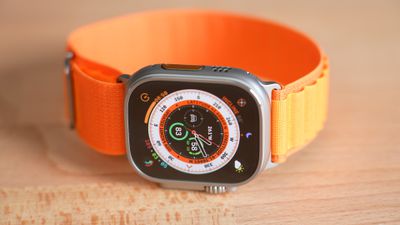 The Elec reports that the patents purchased from a Taiwanese company have to do with the "transfer printing process" in microLED, as well as microLED technologies related to stacking, touch control sensing, AR, VR, and HUD.
The transfer printing process is said to be one of the most challenging aspects of the technology because the process involves planting chips that are a few micrometers (μm) to several dozen nanometers in size into their correct positions.
The small size of the chips makes execution difficult, while the low yield of the transcription process requires a repair process to replace defective microLEDs, all of which leads to higher costs.
Despite this, LG's purchase of the microLED patents is said to be a reflection of its willingness to improve the profitability of microLED production. LG is already constructing a small production line to supply Apple with microLED displays destined for an Apple Watch model. Opening in the second half of 2024, the facility will reportedly supply microLED backplanes and assemble Apple's displays.
Information shared in April by display analyst Ross Young suggested that an Apple Watch Ultra with microLED display would launch in the second half of 2025 at the earliest, rather than late 2024 as was originally rumored.
However, a July report by TrendForce claims it has been postponed for a second time and is unlikely to emerge before the first quarter of 2026, due to problems relating to high manufacturing costs which need to be solved before Apple can proceed to mass production.
The current ‌Apple Watch Ultra‌ uses standard OLED technology, whereas microLED offers many of the benefits of OLED along with some improvements.
Compared to LED displays, microLED is much more energy efficient and it would likely notably increase battery life on the ‌Apple Watch Ultra‌ and other devices that adopt the technology in the future. Unlike OLED, there's much less risk of screen burn-in, and microLEDs have a longer potential lifetime.
MicroLED displays also provide contrast improvements and faster response times because of the pixel-level individual lights, plus the color is better and brighter. In a nutshell, it's a next-generation technology superior to OLED and miniLED.
The ‌Apple Watch Ultra‌ is expected to be the first Apple device to adopt a microLED display, due to the small screen and pixel density of smartwatches. Apple is said to be planning to adopt the technology in smartphones, AR devices, and other devices in the future.