Kuo: New AirTag Likely to Enter Mass Production in Late 2024
Apple suppliers will likely begin mass production of a second-generation AirTag in the fourth quarter of 2024, according to new information shared by Apple analyst Ming-Chi Kuo. The current AirTag launched in April 2021 and is priced at $29.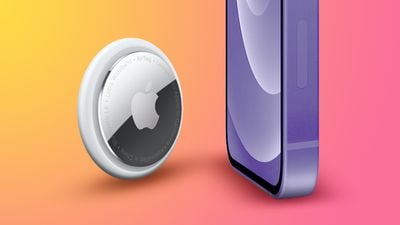 Kuo believes the new AirTag will have better integration with Apple's upcoming Vision Pro headset, as part of a spatial computing ecosystem, but he did not provide any additional details or reveal any other potential new features for the item tracker.
The current AirTag is equipped with an Apple-designed U1 chip for Ultra Wideband, enabling a Precision Finding feature that displays the distance and direction to an AirTag. Kuo already said iPhone 15 models will likely have an upgraded Ultra Wideband chip, so perhaps Apple is planning an upgraded U2 chip for both iPhones and the AirTag.
Based on this timeframe, a new AirTag is still over a year away from launching, so additional rumors about the accessory are likely to surface over the coming months.