Unity's Game Development Tools for Vision Pro Now Available in Beta
Unity's "PolySpatial" development platform for visionOS is available in beta as of today, providing a way for developers to create and port over 3D experiences like games to Apple's Vision Pro headset.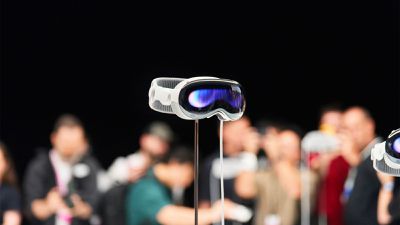 PolySpatial has been developed in collaboration with Apple and was announced at WWDC earlier this year, offering familiar workflows to those who have already used the Unity Engine to reduce friction in the development process. Unity's authoring and simulation capabilities are combined with RealityKit's managed app rendering to ensure that content feels familiar. PolySpatial provides access to technologies like pass-through and Dynamic Foveated Rendering, as well as popular Unity features like AR Foundation and XR Interaction Toolkit. Unity Create general manager Marc Whitten told TechCrunch:
We had to work, ground up, to make sure we could make it easy for our creators to unlock capabilities. Primarily that's things like Unity application existing in a shared space with other applications, being able to integrate with Reality Kit and the visionOS. It's not just "you can put Unity up in the slate" (which is supported on day one), but you can actually put it inside of real space and with other experiences at the same time — whether they're Unity, Reality Kit or other Apple experiences.
Most importantly, PolySpatial can be used to port existing games to ‌visionOS‌. For example, the crowdfunded Apple Arcade game "What the Golf?" is already being ported to ‌visionOS‌ using PolySpatial. Apple vice president of the Vision Products Group Mike Rockwell commented:
We know there is a huge community of developers who have been building incredible 3D experiences using Unity's robust authoring tools, and we're so excited for them to build apps for Apple Vision Pro. Unity-based apps and games run natively on Apple Vision Pro, so they have access to groundbreaking visionOS features, including low latency pass-through and high-resolution rendering. This enables Unity developers to take full advantage of the powerful and unique capabilities of Apple Vision Pro. We can't wait to see what incredible experiences are created.
Unity has not yet offered a time frame for the public release of PolySpatial, but developers who signed up for the beta are being given early access in waves starting today. See Unity's spatial webpage for more information.