LG to Bring AirPlay to Hotel Room TVs Later This Year
LG Electronics will be one of the first TV manufacturers to support Apple's AirPlay expansion, which will see Apple bringing easy access ‌AirPlay‌ to hotel room TVs.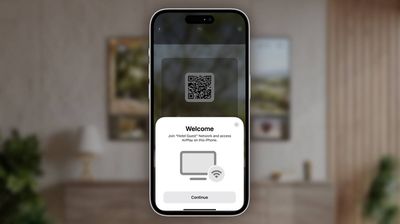 In a press release (via ZDNET), LG said that later this year, it will introduce LG Pro:Centric Smart Hotel TVs that include built-in ‌AirPlay‌ technology.
"This is a major advancement for in-room entertainment in the travel and hospitality industry, and underscores how closely we are listening to the needs of consumers who increasingly demand simple access to their personal media options on the biggest screen, wherever they are," said LG Business Solutions hospitality vice president Michael Kosla. "Hotels that offer this feature will have an immediate leg up with travelers who use Apple devices, boosting guest satisfaction while providing real differentiation from local competition."
LG worked with Apple to make an easy-to-use ‌AirPlay‌ solution. iPhone users will be able to scan a QR code to access ‌AirPlay‌, allowing them to to securely play content from an ‌iPhone‌ or iPad to a hotel room TV with no need for extra equipment. LG says ‌AirPlay‌ will work on the TVs it is releasing this year as well as "recent year's models."
Apple at WWDC said that it is partnering with select hotels to bring ‌AirPlay‌ to supported television sets. IHG Hotels & Resorts, which operates 6,000 locations worldwide, will be one of the first companies to support ‌AirPlay‌ in its hotels.